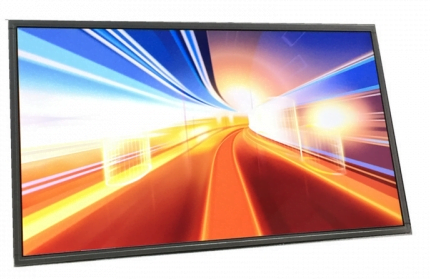 BOE are a leading global manufacturer of flat panel TFT solutions.
With sizes ranging from 3.5″ to 55″, BOE panels feature High Defiition, High Brightness and Wide Viewing Angles combined with a sleek, functional design.
They also boast low power consumption and narrow borders, making them suitable for many different applications due to their performance and reliability.
BOE dispays are regularly used i many industrial applications, including military, medical, entertainment and digital signage.
Features:
Super-narrow Bezel
Comprehensively upgraded narrow bezels for laptops to improve their overall portability.
High Colour Gamut
Fluoride fluorescent powder (KSF) LED backlight is matched with high colour gamut film for a standard colour gamut of DCI-P3 100%.
Peep-proof Display
Peep-proof display and one-button switching of shared status make it possible to satisfy the demands of visual angles of different laptops in different application scenarios.
8K Bright View3 Display
BOE's own Bright view3 technology for UHD pixel geometry is adopted with a pixel density of retinal class of 326ppi fully illustrating the details.
Narrow Bezel
3- and 4-edge narrow bezel design significantly expands the display range for all-around visual enjoyment, integrated bezel-less experience and endlessly expanded visual fields.
Ultra-thin
Ultra-thin glass LGP is adopted for ultra-thin and all-around slim body design with required mechanical strength.
HDR
High-Dynamic Range technology is adopted to provide two options of side-type and direct-type, which ensures the product performance and ultra-thin appearance simultaneously for high-dynamic contrast.
Top-speed Curved Surface
A curved surface display for e-sports is featured by the higher response and refresh rate. The curved surface design provides an immersive panoramic view and much better user experience
Here is a list of the current models:
| Size | Part Number | Resolution | Brightness | Comments |
| --- | --- | --- | --- | --- |
| 0.95" | WB010YAE-N50 | 120 x 240 | 300 | On-Cell TLCM, AMOLED, Rectangle, MOQ 10K |
| 1.19" | WB012YRM-T00 | 390 x 390 | 350 | On-Cell TLCM, AMOLED, Round, MOQ 5K |
| 1.39" | WB014ZNS-N50 | 454 x 454 | 350 | LCM, Round, AMOLED, MOQ 5K |
| 1.39" | WB014ZNM-T00 | 454 x 454 | 350 | On-Cell TLCM, Round, AMOLED, MOQ 5K |
| 1.96" | WS020ZVM-A31 | 640 x 572 | 450 | Add-on TLCM, Racket, ADS-LTPS, MOQ 5K |
| 2.41" | EV024QVM-N10 | 240 x 320 | 200 | Rectangle, LCM, TN-a Si, MOQ 5K |
| 2.41" | TBA | 240 x 320 | 200 | Rectangle, Add-on TLCM, TN-a Si, MOQ 5K |
| 3.4" | TBA | 240 x 240 | - | Open Cell |
| 3.6" | TBA | 1024 x 768 | 900 | Rectangle, Add-on TLCM, ADS-a Si, MOQ 5K |
| 3.62" | TBA | 480 x 480 | 450 | Square, On-cell TLCM, ADS-a Si, MOQ 5K |
| 3.8" | TBA | 1280 x 1024 | - | Open Cell |
| 4.17" | DV042FBM-T80 | 540 x 540 | 250 | Square, LCM, ADS-a Si |
| 4.3" | ET043WQM-A10 | 480 x 272 | 288 | Rectangle, On-cell TLCM, ADS-a Si, MOQ 5K |
| 4.3" | TT043WQQ-N10 | 480 x 272 | 300 | Rectangle, LCM, ADS-a Si, MOQ 5K |
| 5" | TBA | 640 x 480 | - | Rubbing Open Cell |
| 5" | TBA | 640 x 480 | 400 | |
| 5" | TBA | 1366 x 768 | 350 | |
| 5" | TBA | 1366 x 768 | 350 | |
| 6.7" | TBA | 1920 x 1280 | 1000 | Rectangle, LCM, ADS-a Si, 1K MOQ |
| 7" | TV070WSM-NM0 | 480 x 800 | 450 | (ultra wide viewing angle and extended temp. MOQ 5K pcs after sample. |
| 7" | QV070WSM-N60 | 1024 x 600 | 400 | Rectangle, LCM, ADS-a Si, MOQ 5K |
| 7" | TBA | 800 x 1280 | 300 | |
| 7" | ET070WVM-N10 | 800 x 480 | 282 | Rectangle, LCM, ADS-a Si, MOQ 5K |
| 7" | TBA | 800 x 480 | 800 | Rectangle, Add-on TLCM, ADS-a Si, MOQ 5K |
| 7.84" | X078DTLN-06 | 400 x 1280 | 450 | Stretched, LCM, ADS-a Si, MOQ 5K pcs after sample |
| 7.84" | TBA | TBA | TBA | Stretched, Add-on TLCM, ADS-a Si, MOQ 5K pcs after sample |
| 8" | TV080WUM-NX2 | 1920 x 1200 | 435 | Rectangle, LCM, ADS-a Si, MOQ 5000 pcs after sample |
| 10.1" | TBA | 1920 x 1080 | 300 | |
| 10.1" | ET101WSM-N10 | 1024 x 600 | 400 | Rectangle, LCM, ADS-a Si, MOQ 5000 pcs after sample |
| 10.1" | EV101WXM-N12 | 1280 x 800 | 350 | |
| 10.1" | BP101WX1-200 | 1280 x 800 | 350 | |
| 10.1" | QV101WXM-N50 | 1280 x 800 | 400 | Rectangle, LCM, ADS-a Si, MOQ 5000 pcs after sample |
| 10.1" | TV101WXM-NU1 | 1280 x 800 | 400 | |
| 10.1" | ET101WSM-N12 | 1024 x 600 | 400 | Rectangle, LCM, TN-a Si, MOQ 5K |
| 10.4" | TBA | 1024 x 768 | - | Open Cell |
| 10.4" | TT104S0M-NW0 | 800 x 600 | 300 | |
| 10.4" | TBA | 1024 x 768 | 450 | |
| 10.4" | TBA | 1024 x 768 | 900 | |
| 10.4" | TBA | 1024 x 768 | 500 | |
| 11.6" | | 1920 x 1080 | 300 | MDL, MIPI, ADS-a Si, |
| 11.6" | NT116WHM-N44 | 1366 x 768 | 220 | Rectangle, LCM, ADS-a Si, MOQ 1000 pcs after sample |
| 11.6" | NT116WHM-N42 | 1366 x 768 | 250 | Rectangle, LCM, ADS-a Si, MOQ 1K |
| 12.1" | TBA | 1024 x 768 | - | Open Cell |
| 12.1" | EV121WXM-N10 | 1280 x 800 | 400 | Rectangle, LCM, ADS-a Si, MOQ 1000 pcs after sample |
| 12.1" | TT121S0M-NW0 | 800 x 600 | 450 | |
| 12.1" | TBA | 1024 x 768 | 600 | |
| 13.3" | HB133WX1-402 | 1366 x 768 | 200 | Rectangle, LCM, TN-a Si, MOQ 5000 pcs after sample |
| 13.3" | NB133FHM-N52 | 1920 x 1080 | 300 | Rectangle, LCM, ADS-a Si, MOQ 1000 pcs after sample |
| 13.3" | NV133FHM-N63 | 1920 x 1080 | 350 | |
| 14" | NT140FHM-N42 | 1920 x 1080 | 220 | Rectangle, LCM, ADS-a Si, MOQ 1000 pcs after sample |
| 14" | NV140FHM-A14 | 1920 x 1080 | 220 | Rectangle, Add-on TLCM, ADS-a Si, MOQ 1000 pcs after sample |
| 15" | TBA | 1600 x 1200 | - | Open Cell |
| 15" | HM150X01-102 | 1024 x 768 | 300 | |
| 15" | TBA | 1024 x 768 | 300 | |
| 15" | TBA | 1024 x 768 | 300 | |
| 15" | HM150X01-N01 | 1024 x 768 | 350 | Rectangle, LCM, TN-a Si, MOQ 1K |
| 15" | HM150X01-N02 | 1024 x 768 | 350 | Rectangle, LCM, TN-a Si, MOQ 1K |
| 15" | TBA | 1600 x 1200 | 500 | |
| 15.6" | EV156FHM-N10 | 1920 x 1080 | 500 | |
| 15.6" | NV156FHM-N43 | 1920 x 1080 | 300 | Rectangle, LCM, ADS-a Si, MOQ 1000 pcs after sample |
| 15.6" | TBA | 1366 x 768 | 220 | |
| 15.6" | TBA | 1920 x 1080 | 220 | |
| 15.6" | TBA | 1920 x 1080 | 300 | |
| 17.3" | NV173FHM-N41 | 1920 x 1080 | 300 | |
| 18.5" | TBA | 1366 x 768 | 250 | |
| 19" | HT190WG1-100 | 1440 x 900 | 300 | |
| 19" | MV190E0M-N10 | 1280 x 1024 | 250 | |
| 19" | DV190FBM-NB0 | 1920 x 360 | 300 | Stretch, LCM, ADS-a Si, MOQ 1000 pcs after sample |
| 20.1" | TBA | 1600 x 1200 | 450 | |
| 20.1" | TBA | 1600 x 1200 | 900 | |
| 21" | DV210FBM-N00 | 1920 x 132 | 300 | Stretch, LCM, ADS-a Si, MOQ 1000 pcs after sample |
| 21.5" | MV215FHM-N30 | 1920 x 1080 | 250 | |
| 22" | DV220X2M-NV0 | 1920 x 1920 | 500 | Square, LCM, ADS-a Si, |
| 23" | MV230FHM-N10 | 1920 x 1080 | 250 | MOQ 250 pcs after sample |
| 23.8" | MV238FHM-N20 | 1920 x 1080 | 250 | Rectangle, LCM, ADS-a Si, MOQ 5000 pcs after sample |
| 23.8" | DV238FMC-N10 | 1920 X 1080 | 450 | |
| 23.8" | EV238FHM-N11 | 1920 x 1080 | 300 | |
| 23.8" | DV238FHM-N10 | 1920 x1080 | 550 | Rectangle, LCM, ADS-a Si, MOQ 1000 pcs after sample |
| 23.8" | DV238FHM-NMO/NM1 | 1920 x 1080 | 350 | |
| 23.8" | MV238FHM-N10 | 1920 x 1080 | 250 | Rectangle, LCM, ADS-a Si, MOQ 5000 pcs after sample |
| 23.8" | MV238FHM-N20 | 1920 x 1080 | 250 | Rectangle, LCM, ADS-a Si, MOQ 5000 pcs after sample |
| 23.8" | TBA | 1920 x 1080 | 400 | |
| 23.8" | MV238QUM-N20 | 3840 x 2160 | 300 | Rectangle, LCM, ADS-a Si, MOQ 5000 pcs after sample |
| 23.8" | MV238QHM-N10 | 2560 x 1440 | 300 | Rectangle, LCM, ADS-a Si, MOQ 5000 pcs after sample |
| 24" | DV240FHM-NB0 | 1920 x 360 | 250 | MOQ 500 pcs after sample |
| 24" | EV240WUM-N10 / N40 | 1920 X 1200 | 600 | |
| 24" | DV240FBM-NB0 | 1920 x 360 | 300 | Stretched, LCM, ADS-a Si, MOQ 1000 pcs after sample |
| 27" | HR270WU1-200 | 1920 x 1080 | 725 | |
| 27" | MV270FHM-N30 | 1920 x 1280 | 250 | Rectangle, LCM, ADS-a Si, MOQ 5000 pcs after sample |
| 27" | MV270FHM-N40 | 1920 x 1280 | 300 | Rectangle, LCM, ADS-a Si, MOQ 5000 pcs after sample |
| 27" | TBA | 3840 x 2160 | 800 | |
| 27" | MV270QUM-N20 | 1920 x 1280 | 350 | Rectangle, LCM, ADS-a Si, MOQ 5000 pcs after sample |
| 27" | MV270QUM-N10 | 1920 x 1280 | 250 | Rectangle, LCM, ADS-a Si, MOQ 5000 pcs after sample |
| 28" | DV280FBM-NB1 | 1920 x 360 | 700 | Stretched, LCM, ADS-a Si, MOQ 5000 pcs after sample |
| 32" | DV320FHM-NN1 | 1920 x 1280 | 400 | Rectangle, LCM, ADS-a Si, MOQ 1000 pcs after sample |
| 32" | TBA | 1920 x 1080 | 500 | |
| 33.2" | DV332X2M-NV0 | 1920 x 1920 | 500 | Square, LCM, ADS-a Si |
| 43" | DV430FHM-NN1 | 1920 x 1280 | 400 | Rectangle, LCM, ADS-a Si, MOQ 1000 pcs after sample |
| 49" | DV490FHM-NN1 | 1920 x 1280 | 400 | Rectangle, LCM, ADS-a Si, MOQ 1000 pcs after sample |
| 55" | DV550FHM-NN1 | 1920 x 1280 | 400 | Rectangle, LCM, ADS-a Si, MOQ 1000 pcs after sample |
| 55" | DV550FHM-NN0 | 3840 x 2160 TBC | 800 | Rectangle, LCM, ADS-a Si, MOQ 500 pcs after sample |
| 55" | DV550QUM-NN0 | 3840 x 2560 | 800 | Rectangle, LCM, ADS-a Si, MOQ 500 pcs after sample |
If you have a project you would like to discuss then please contact our sales team on +44 (0)1634 327420 or send an email to info@crystal-display.com