Advanced Signage Players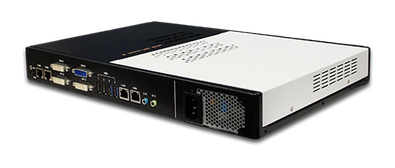 With Digital Signage demand rapidly increasing, and the applications getting more complex we had to develop a range of Digital Signage players.
We now have 10 advanced signage players, built with industrial grade components for optimum performance and reliability with great value.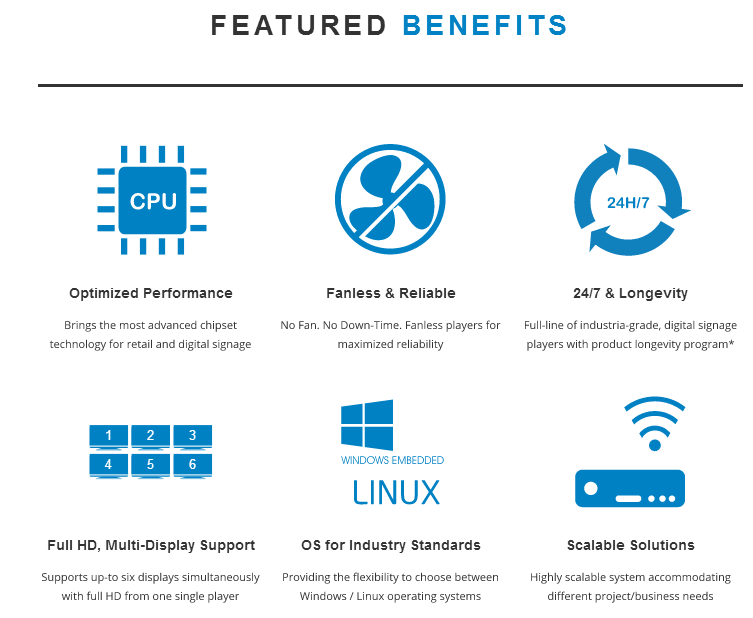 Tried and Tested
Our solutions have been tried and tested with a wide range of software and hardware specialists to ensure maximum compatibility, saving you time and money whilst guaranteeing peace of mind.

For more information on our Signage Players, please do not hesitate to contact us.
Call us on +44(0)1634 292025, or click here to send an email