Outdoor E-PAPER Solutions
Fully Weatherproof - Low Power
WHAT IS CDS E-PAPER?
E-Paper, also known as electronic paper or electronic ink display, has a paper-like high contrast appearance and an ultra-low power consumption and effectively mimics the appearance of ordinary ink on paper.
The display is an electronic replacement for traditional paper that we can use for reading things like books, magazines and more. E-Paper, much like real paper, reflects available ambient light (although they can also incorporate a front-light to improve readability in dark surroundings), thus uses much less power than traditional LCDs or OLEDs
The E-Paper pixels are bi-stable in that once they have been set at a particular grey or colour state will remain in the same display state almost indefinitely until they are forcibly changed. This is unlike LCDs or OLEDs which have to be continuously refreshed, whether they change state or not. As a result of this E-Paper displays can consume a fraction of the power any other display technology would require. It is quite possible to run a 32" diagonal, full 4K display, from a small battery or solar panel. The Kindle Paperwhite, which uses this technology, is advertised as being able to last for weeks without recharge.
Semi Finished Outdoor Solutions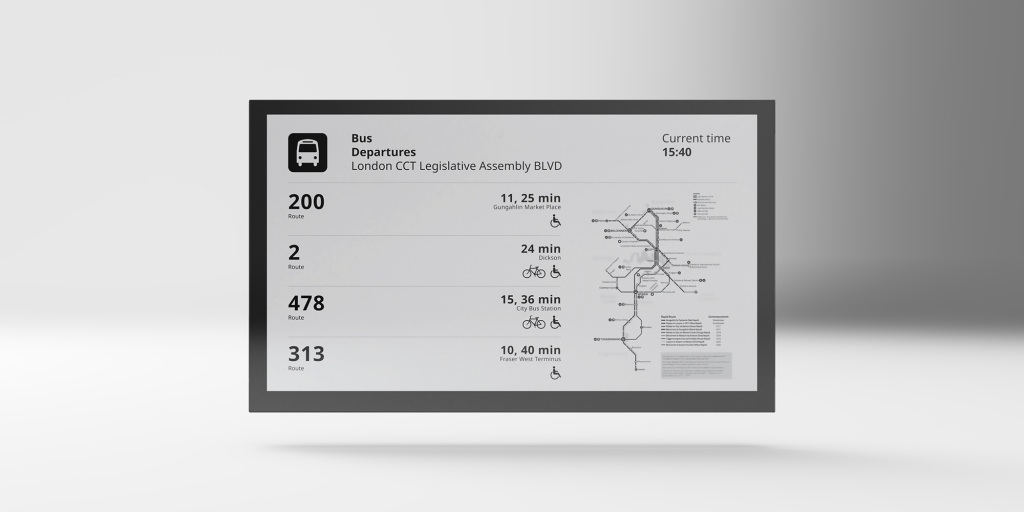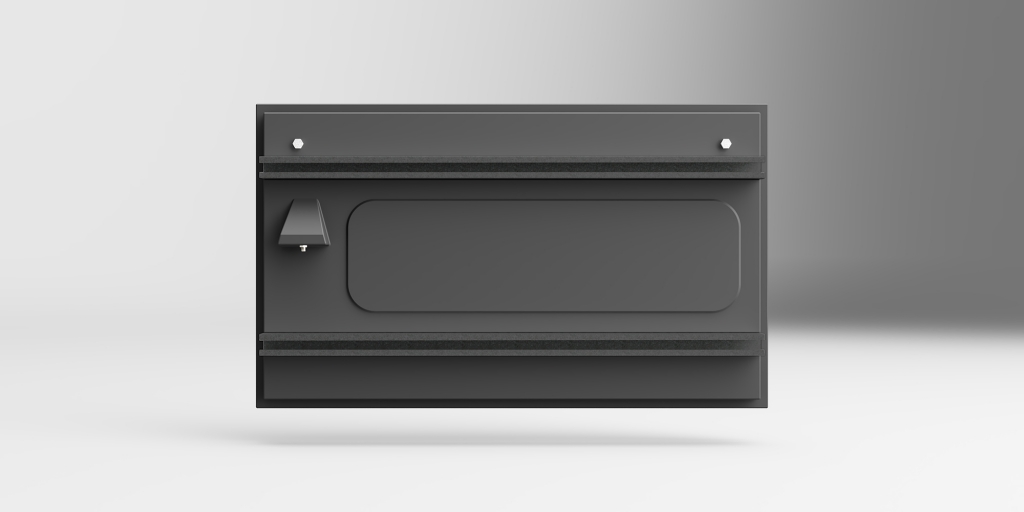 Available in a 32″ size, our Semi-Finished Outdoor Solutions are IP67 rated with 10mm protective front glass.
With a reflective electrophoretic display for optimum readability in direct sunlight, with a 2560 x 1440 high resolution display.
The displays are networked with both WIFI and 3G / 4G support for remote updates via our cloud based CMS software.
Fully Finished Outdoor Solutions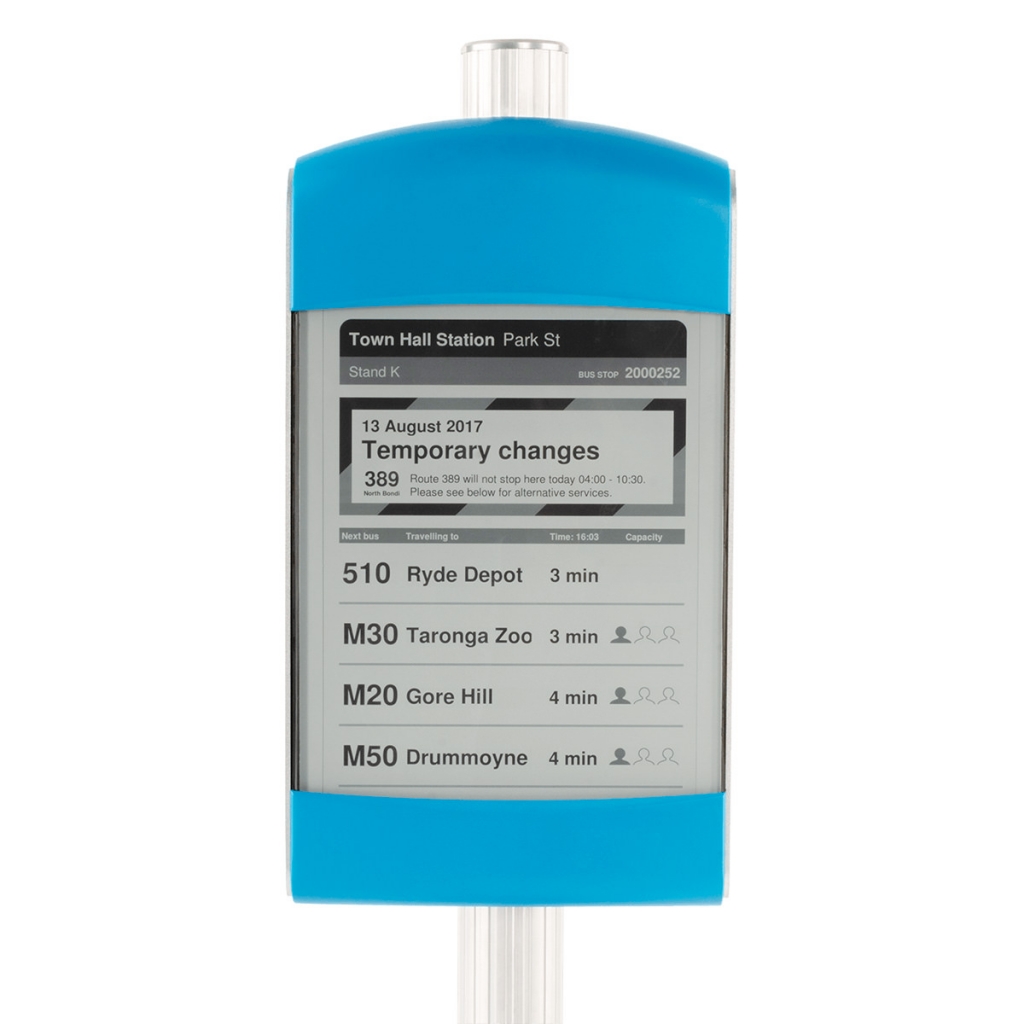 Urban Single - 1 x 13.3" E-Paper Display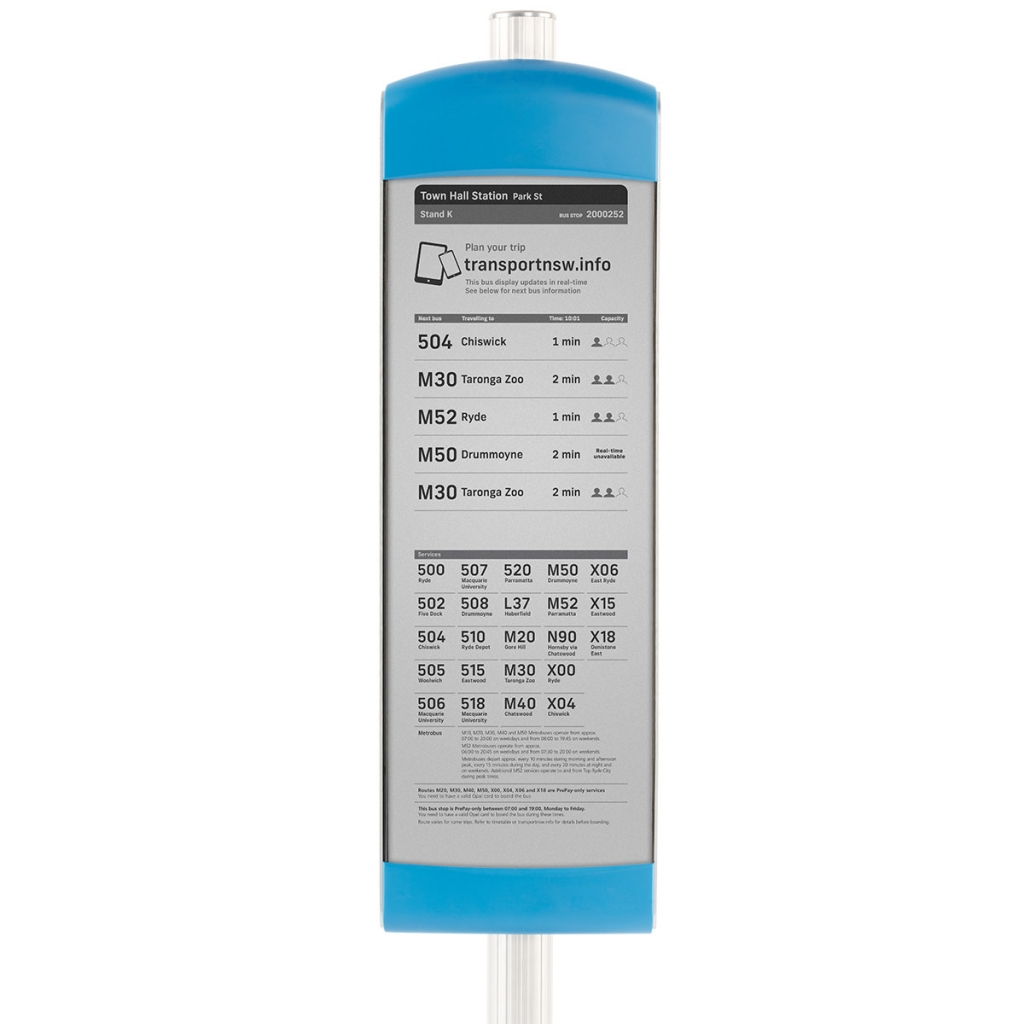 Urban Dual - 2 x 13.3" E-Paper Display
In the box
Urban with a set default location. The location is fully customizable, but depends on the customer's own data feed.
Solar cell module with battery
Cable harness to connect the Urban with the solar cell module and battery pack
Standard mount for 60 mm fluted/unfluted pole
2 months of free server hosting
Display
13.3-inch electronic paper screen
180°viewing angle
Resolution: 1600 × 1200 pixels
16 level grayscale
Integrated frontlight for night viewing
Refresh rate: 250 msec (1-Bit) typical, adaptive waveform to ambient temperature
Operational temperature: 0°C to +50°C.
Non-operating/storage temperature: -25°C to -70°C.
Patented ultra low energy architecture, only 1% of the power used by LCD.
Connectivity
Mobile wireless: Quad band 2G / Dual band 3G / 4G. Micro SIM card supported (EU, US or JP). Micro SIM must be provided by the customer upon purchase.
Wi-FI: 802.11 B/G/N modules with WPA2-PSK encryption
Solar cell module
Power: 12V @ 20W
>90% efficient charging circuit, optimised for low light conditions
Battery: 70 Ah Lithium Iron Phosphate (LiFePO4)
Battery life: ~30 days without solar charge
Casing
Color: light blue
IP67 compliant: dust tight and waterproof
Impact detection: Internal accelerometer
Grade A safety glass: 6 mm toughened glass
Ultra clear screen technology for unprecedented optics
Multi-layer screen protector: 4 layers