Embedded SBC Solutions
CDS offer a wide range of professional, industrial SBC solutions, built with the highest quality components for optimum performance and reliability.
The SBC (Single Board Computer) is a complete embedded solution in a single board.
It can be used with your operating system and software, drive an LCD display, touchscreen as well as being able to control a wide range of peripherals and accessories. It can be customized in terms of performance and functionality to ensure its perfectly suited for your application.
Here are a few examples of accessories which make up a typical SBC kit: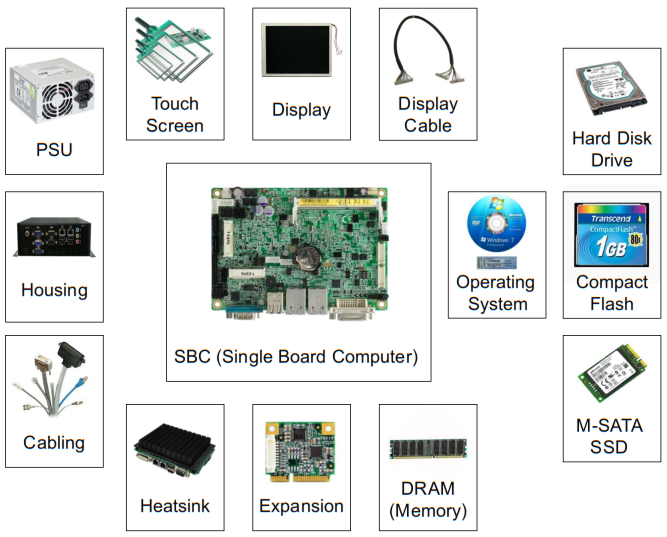 Advantages of working with us:
Full UK & European Support from CDS Engineers and Manufacturer
Fully configured kits for many LCD TFTs to give a direct drive digital system
Long term availability with 12 month EOL notices and Last Time Buys supported
True industrial design manufactured for highest reliability
We offer our embedded solutions in 2 formats:
To select a TFT LCD for your embedded board please visit http://crystal-display.com/components/displays/lcd/
If you would like a touchscreen then please visit http://crystal-display.com/components/touchscreens/