Digital signage is amazing, we know that BUT sometimes the standard sized displays just doesn't cut it in the real world when it comes to certain applications and projects!
Sometimes an application needs a unique and different solution which is where CDS excels itself.
We offer many unique and fantastic displays for our customers to help with any space issues or the like.
The best displays for saving space and introducing differentiation in digital advertising and design is our ultra wide stretched LCD range.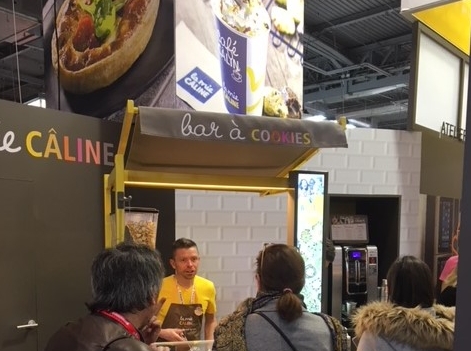 As you can see from the above image, this mobile shopping cart has limited space and so a portrait stretched LCD is the perfect fit!
We have a superb and extensive range of stretched displays for our customers with many models, sizes, brightnesses, resolutions, aspect ratios, touch options and more.
To see our overview please visit – http://crystal-display.com/products/stretched-displays/
You can compare our stretched designs to more digital signage display options here http://crystal-display.com/category-digital-signage/
For further advise and info simply contact our sales team via email or call us directly on +44 (0) 1634 327420 and we will be happy to help you!