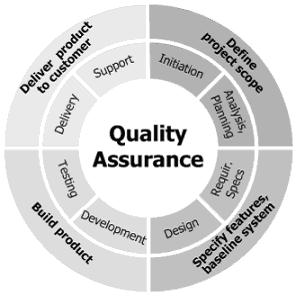 "Our Quality is your Assurance"
Crystal Display Systems Limited is a specialist distributor of electronic displays, touch screens and related components.
Quality of the components we supply is assured by:
1.  PURCHASE only from sources known and approved by us.
2.  INCOMING GOODS are visually inspected and checked against all paperwork.  Any non conforming items are quarantined and returned to the supplier.
3.  CUSTOMERS' ORDERS are carefully reviewed before acceptance and processing.
4.  FINAL INSPECTION is made before packing and despatch to customer by
our (or the customer's) chosen method of transport.  This will depend on the end destination and size / type of   product.
5.  CERTIFICATE OF CONFORMITY is issued, at an additional charge of £15, when requested by the customer.
6.  QUALITY MANAGER – overall responsibility for quality rests with the Technical Director.
We have not applied for any formal approvals but are reviewing our procedures with a view to possible registration to BS EN ISO 9002, but we aim to keep and meet the highest standards of quality and reliability.
Q.A. appraisers are always welcome to inspect our stores and systems.  Should you wish to arrange such a visit, or require any further information, please contact the undersigned.
The objectives which underpin our policy are:
To develop a full understanding of the needs of our customers.
To work in close co-operation with clients, customers, suppliers and sub-contractors to provide high quality work and service, first time.
To actively seek customer feedback and to use this as a basis for continuous assessment and improvement.
To develop our employees to ensure all members of staff are capable of undertaking their work in a safe and responsible manner, in accordance with the Company's Health and Safety and Environmental policies.
Achievement of these policy aims involves all staff, who are individually responsible for the quality of their work, resulting in a continually improving working environment for all.
Crystal Display Systems Limited is fully committed to delivering the objectives of this quality policy statement within all its activities and work undertaken by the Company.
We are continually developing the Company's operation and upgrading IT systems and investing to a high degree in staff training to a professional level.
Crystal Display Systems Limited's approach is to listen to our clients and customers and to openly discuss the individual requirements of every contract, thus ensuring that our clients remain fully satisfied with our service delivery.
Crystal Display Systems Limited' management and supervisory staff have the authority to make decisions, within the scope of their responsibilities, and is charged with working in accordance with company procedures.
Crystal Display Systems Limited' objectives are:
To continue to fully meet the requirements of the client.
To reduce waste and loss.
To carry out all our activities as environmentally friendly as possible, thus helping to ensure a sustainable environment for the benefit of the community.

To continually identify improvements to existing working practices.
In order for Crystal Display Systems Limited to achieve the above objectives, every employee and sub-contractor must:
Understand customer and client needs.
Be responsible and accountable for the quality of work.
We trust you will find this helpful and that it meets with your approval. Our aim is quite simple to offer our customers and suppliers the highest quality service and reliability.