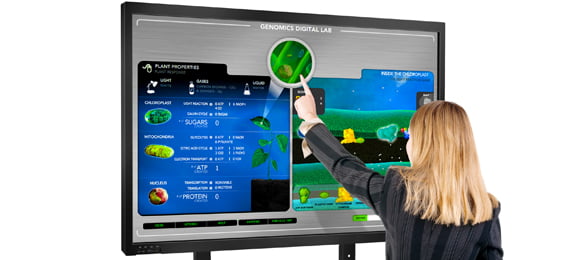 Interactive whiteboards are now the best way of delivering information in class rooms and conference rooms.
Instead of being limited to basic illustrations, the ability to display high resolution images and interactive videos has proven to be more beneficial to teachers and students alike.
Our range has been deliberately developed for maximum reliability, ease of use and the highest quality professional LCD displays.
Interactive Touch Display Range 
| Size | Resolution | Display Area | Outer Dims | Brightness |
| --- | --- | --- | --- | --- |
| 55" | 1920 x 1080 | 1209.6 x 680.4 | 1274.4 x 758.9 x 97.2 | 500 nits |
| 65" | 1920 x 1080 | 1432.34 x 807.34 | 1512.4 x 902.4 x 92 | 500 nits |
| 70" | 1920 x 1080 | 1553.4 x 875.6 | 1634 x 976 x 92.7 | 500 nits |
| 84" | 3840 x 2160 | 1864.9 x 1051.08 | 1948.4 x 1162.4 x 93 | 400 nits |
Easy Access Front Ports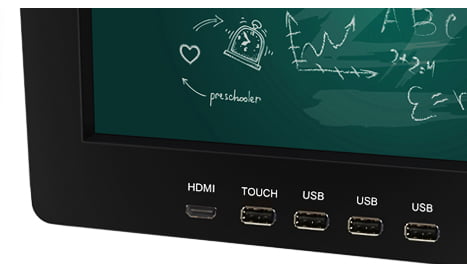 Connect your laptop directly to the Interactive Touch Display, via HDMI and USB, quickly and conveniently using the additional ports located on the front of the display.
Advantages over Projectors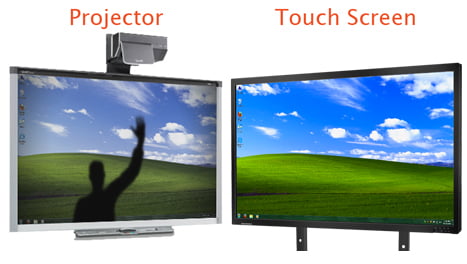 Touch screen solutions have a sharper image and greater contrast, which provides drastically superior readability and doesn't take its toll on your eyes. Also designed to last 16 times longer than most projector lamps and doesn't create annoying shadows.
Interactive Learning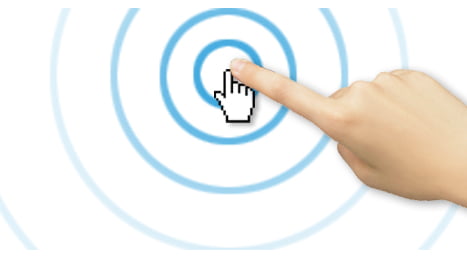 Use your finger, stylus or anything else as your cursor. Also supports applications with up to 6-touch points as well as touch gestures, much like a smart phone, creating a whole new opportunity for group leaning and interaction.
Freeze Frame Function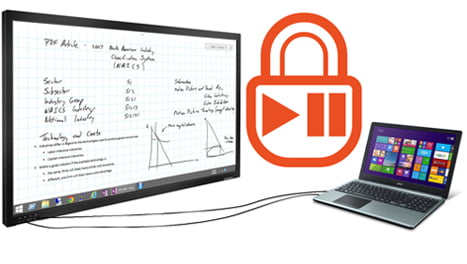 If you are running the Interactive Touch Display from your laptop you can "freeze" the content on screen, allowing you to use your laptop independently from the screen.
Eco Friendly LED Backlight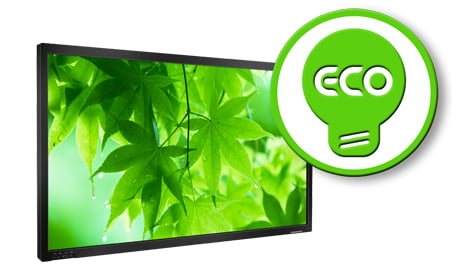 LED backlights offer improved brightness, contrast, lifespan and power consumption. Unlike other forms of light this technology is mercury free; making it even more eco-friendly.
Optional Trolley Stand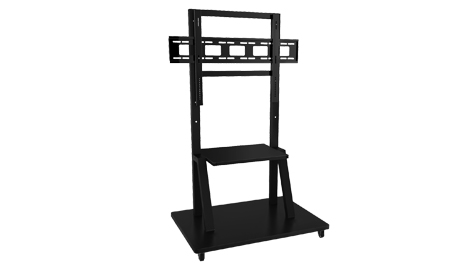 Either install onto a classroom wall or invest in a fully portable trolley stand – allowing for improved diversity. Use in any classroom you like or even the assembly hall for playing DVDs. The trolley stand also features a shelf to hold your laptop.
Optional Internal PC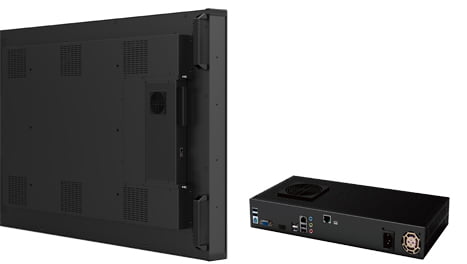 You can either run the Interactive Touch Display directly from your laptop or invest in an additional internal PC.
We have a great Touchscreen Glossary and Comparison available, CLICK HERE to receive them