We have launched a new concept in transparent technology whereby they have created an amazing 3D effect!
The brand-new 3D transparent technology, 'ClearVue 3DP', creation is achieved with their transparent LCDs attaining a completely unique transparent experience. Combining an Ultra High brightness LCD with Transparent LCD, using 'polar match' technology to achieve a positive parallax 3D environment in which to immerse your customer in your brand message.
The high brightness panel and transparent LCD have matched polarisers and work as a pair to create 3D content. The concept allows you to have an active background image, as well as a transparent LCD working in combination.
---
More amazing transparent displays to look into;
MAGICAL TRANSPARENT LCD KITS FOR INTEGRATION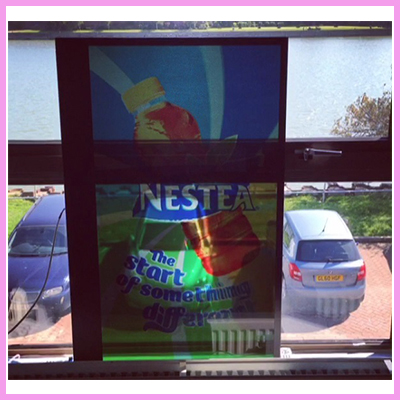 Panel kit solutions are increasingly popular for creation of designer's own models and ideas and the possibilities are endless. With a few general guidelines and advise from us, some of our customers have developed amazing solutions and applications and there is no reason why other's cant following their innovative footsteps.
We can now also offer metal enclosures for media boards as well as LED lighting. So, all customers need to do is design the enclosure which can be any size, shape or material but painted inside WHITE.
---
SLEEK AND EYE-CATCHING TRANSPARENT LCD SHOWCASE BOXES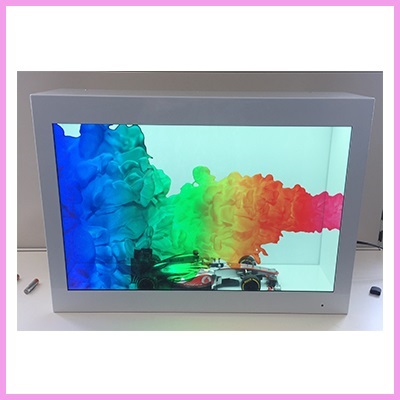 ​Transparent showcases give the mystical effect of the transparent LCD in a pre-designed and finished, boxed solution. So, you can give your audience the "WOW" factor with ease.
This amazing technology allows you to put a product inside a showcase, and then run digital advertising content on the high resolution transparent LCD in front to grab attention and help promote and ultimately sell the product.
We have recently developed our ClearVue range with more sizes and customised options than ever before.
---
MIXING TWO UNIQUE TECHNOLOGIES FOR SOMETHING BREATHTAKING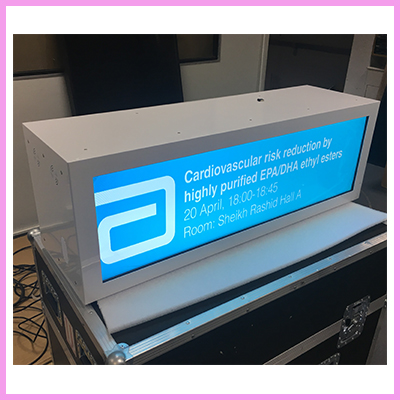 Transparent Stretched displays are now available from CDS – mixing two unique technologies to create a completely innovative display.
Due to the increased demand for both stretched displays and transparent LCD displays, we are now offering stretched transparent LCD models.
We have the incredible 29.3″ standard ClearVue showcase and then we also have the ability to make any stretched display of interest transparent and then build a showcase for it, so just ask us.
---
WHAT'S COOLER THAN A TRANSPARENT FRIDGE?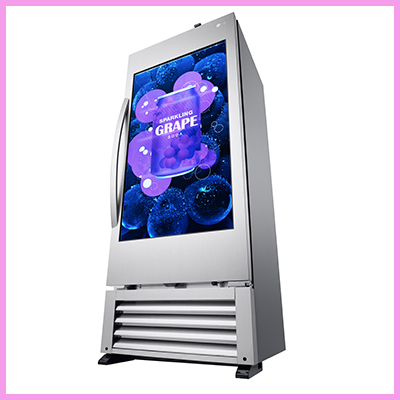 We have utilised our expertise and experience with Transparent technologies to promote our Digital Transparent Refrigerators (coolers) to offer brands an amazing and unique way of highlighting and promoting the brand message.
Our IceVue Fridges use our transparent technology, most commonly seen in our ClearVue Showcase Boxes and merge this impressive concept into a digital advertising display which allows you to run promotional content on the point of sale itself, the fridge where you are selling your product!
---
TREAT YOUR WINDOWS TO A TRANSPARENT LED GLASS DISPLAY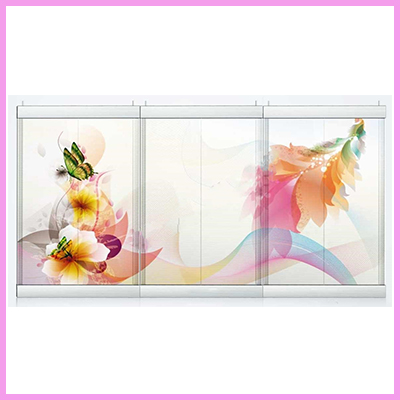 With online shopping booming, and the need for the retail sector to become ever more innovative to entice customers in-store, designers and end-users can now benefit from our new transparent LED window displays.
Visual impact is amazing as for the first-time stores and brands can show these amazing images and messages without blocking the view to their stores where they spend a lot of money to make them bright and inviting.Many other applications can be fulfilled as well; like trade show displays and pop up displays with our rental version.
---
TRANSPARENT TASEL DISPLAYS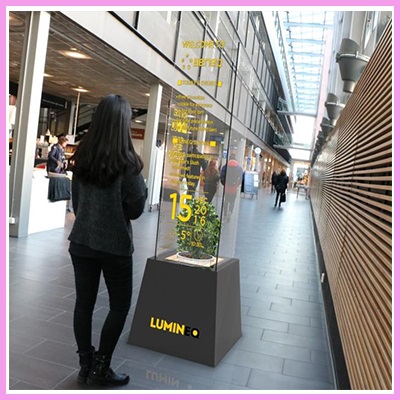 Lumineq transparent TASEL® displays combine the rugged and reliable build of TFELs with the unique freedom of designing a completely transparent display.
Key Features & Benefits;
TASEL is ideal for consumer electronics
Architectural use
Break the design boundaries of conventional displays
High-end applications
Subtle look
First-class viewing experience make the product stand out
These displays are fullt customised and designed for volume usage only.
---
CHECK OUT THE LATEST INSTALLS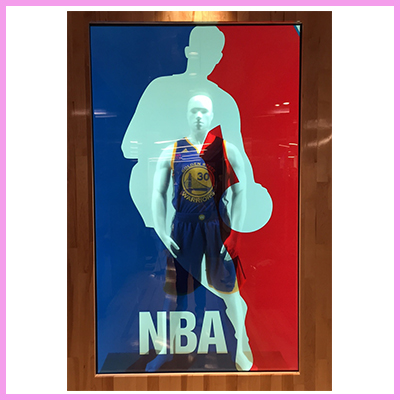 The best way to check out technology is to see it in action!Sometimes checking out a sample in the flesh isn't enough, you must image it installed and in action.
Well we have put together a few of our latest transparent LCD projects together for our customers to check out and refer to when looking into transparent displays for their requirements.