Meet the Team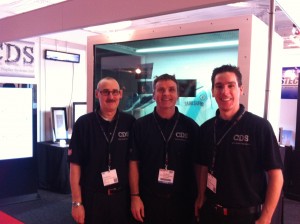 Chris Bartram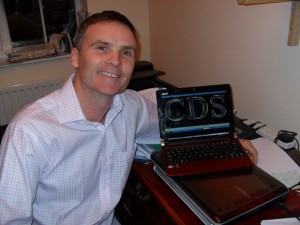 .
.
Founder & Managing Director
.
Chris has a background in New Technologies having founded and grew Display Technology a technical distribution and value Added company to a multi-million pound organisation achieving increases in sales or profit EVERY YEAR before leaving and selling his shareholding.
Before that he worked as European Marketing Manager for Europe for the Avnet Corporation (NYSE: AVT), a multi-billion Dollar organisation before leaving to start Display Technology. So Chris's experience is vast. At Avnet Chris was responsible for the Global giants Intel Corp. and Sharp.
Chris speaks fluent German having lived there for 5 years and has a vast European Business Experience having dealt with Co.s in Austria, Switzerland, Italy, France, Spain, Scandinavia and Eastern Europe.
Sporting interests: likes to watch most sports but actively though he plays Tennis, cricket, Golf and Table Tennis having played for the England national Junior team in 1984 winning a European Bronze medal. He recently become the Kent regional Men's and VETTS National champion.
---
.
.
Ash Hawkes
Internal Sales Manager
As internal sales manager Ash is usually the first port of call for customers. His excellent customer service skills and product knowledge allows him to support our clients effectively, from sales to technical support. His background is mainly LCD TFT displays and peripherals as he worked at Display Technology for 5 years finishing up as an internal account manager handling accounts on a global scale. He then left to take up a position at MMC, Bluetooth Marketing specialists. His professional skill set and success has led to him working with some of the world's largest organizations, including Nike, Clear Channel, Samsung and LG Phillips.
.
.
---
.
Tony Large
Technical Director
Tony began his career as an Apprentice with BAE Systems (Formerly British Aerospace) where he trained as a Modern Apprentice and Gained a HND in Electronic Engineering & Technical Services. Tony has worked on military contracts such as the Typhoon & Harrier Fighter Aircraft, as well as Civil Aviation equipment for the likes of Gulfstream and Airbus. He also worked very closely with the MoD and DoD on approvals for completed equipment prior to delivery to the field for active service.
From BAE Systems Tony moved to  Display Technology where he worked for 7 years  reaching the role of Technical Manager. During this time Tony was responsible  for the development of new products and introducing new technologies to the market, resulting in exception growth to the company.
Tony has a rich skill set in Display Engineering and associated hardware technologies Including LCD TFT panels, Interfacing, touch screen integration, mechanical and electronic design & manufacturing, and software platforms.
As technical Director Tony is responsible for the overseeing of our engineering solutions and is actively involved in many areas of the business including technical sales, design and specification of systems and aftersales customer support.
Outside of the office Tony's interests include Motorcycling, Sports, and Travelling.