IceVue Digital Transparent LCD Refrigerator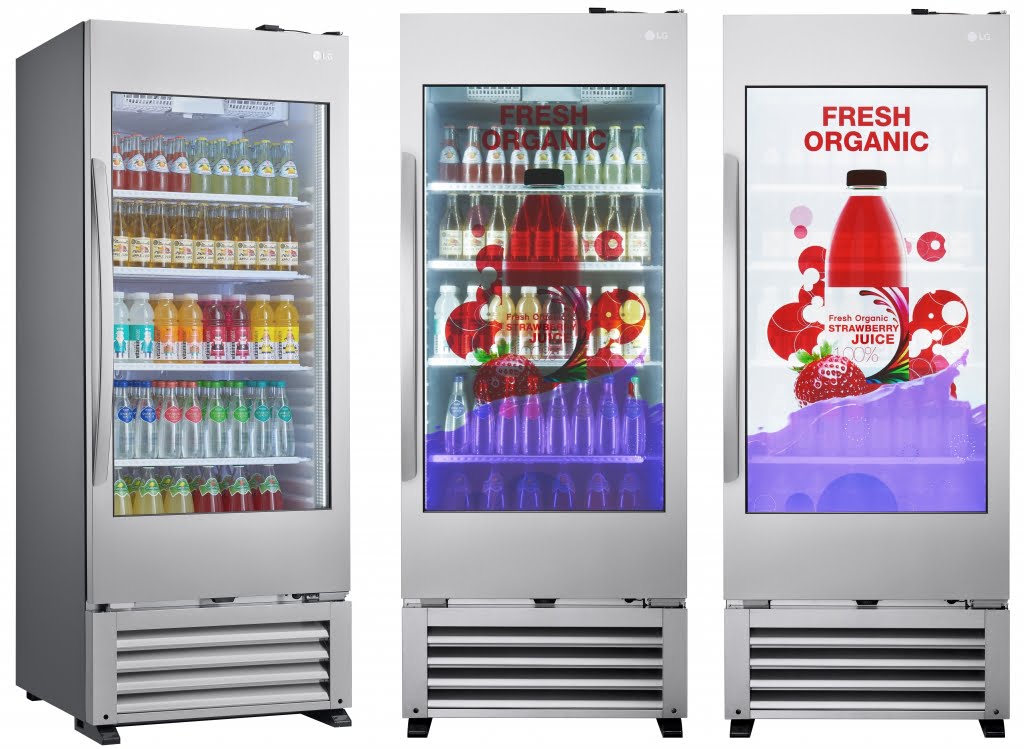 Crystal Displays has utilised its expertise and experience with Transparent technologies to promote its Digital Transparent Refrigerators (coolers) to offer brands an amazing and unique way of highlighting and promoting its brand message.
The latest transparent product that really creates that WOW Factor!
Our IceVue Fridges use our transparent technology, most commonly seen in our ClearVue Showcase Boxes and merge this impressive concept into a digital advertising display which allows you to run promotional content on the point of sale itself, the fridge where you are selling your product! One way to successfully push your brand.
Did you know you could turn your existing fridge into a transparent design? Check out our "Refrigeration Application Guide" to show you how if this is of interest.
The electronics are all industrial grade components including professional advertising displays for optimum reliability and visual quality.
This exciting range is opening up a lot of new opportunities for bars, restaurants, gyms, leisure centres, health clubs, hotels and more.
| Diagonal Size | Part Number | Resolution | Dimensions (mm) | Weight | Internal temp. |
| --- | --- | --- | --- | --- | --- |
| 49" | IV490VG | 1920 x 1080 | 1861 x 730 x 773 | 115 kg | 0 - 10 °C |
49″
The IV490VG is the latest addition to our IceVue range.
Produced from the ground up as a transparent Refrigerator product this new model has several new features which l vastly improve on the appearance and functionality
Hybrid TLCD panel switches from Full transparent to Semi-transparent via a proximity Sensor. This gives greater impact at a distance with higher contrast content, whilst delivering the transparent content as you approach the fridge
TLCD panel is optically bonded to the front glass, improving contrast and removing glare
IPS M+ panel has an additional WHITE Pixel (RGBW) which creates a brighter and more vivid image, whilst delivering maximum transparency
Built in USB media player (Networked option available)
Rich embedded sound (2x10W)
This new product is now available, with short lead-time and at a very competitive price
Contact us to discuss your requirements!
Check the 49″ in action before shipment.
For more information on our Transparent LCD refrigerators including pricing and a datasheet please contact us.
Click here to see our transparent LCD case studies and application examples.