Optimum Performance & Reliability
Industrial Panel PC solutions featuring a high quality and reliable touch panel with excellent display capabilities give high performance into the smallest package. Our all inclusive industrial panel PC range is designed to cover all requirements from compact PCs to high performance, PoE panel PCs, rugged IP65 & IP66 models meeting multiple industrial specifications. Touchscreen options include resistive, capacitive, SAW and Infra-Red as well as tempered glass versions. All have long lifetime supply and support roadmaps ideal for industrial and outdoor applications for example ticket vending machines (TVMs) and other custom projects 
Need a customised solution? CDS can build all industrial panel PC solutions and range to your exact requirements including LCD screens, processor, memory, storage and operating system options. All our PCAP panel mount and open frame industrial panel PCs in the table below have 4GB RAM + 64GB SSD as standard. All have USB / HDMI / VGA interfaces and are CE / FCC certified. CDS also has semi-industrial Panel PCs for more cost effective solutions with no Minimum Order Quantity.
Our range of Panel PCs offer an industrial touchscreen product that enables interaction without the need for a mouse and keyboard. All of our products have 7H harden anti-vandal glass so the touchscreens continue to work in the harshest environments. They are high quality, look great and carry a 5 year warranty. Our Panel PC range varies in size of display from 7" up to 24", performance option and IP rating depending and level of robustness you need.
Some of our Panel PCs come packed with Intel Apollo Lake (Baytrail etc.) processing architecture (or Ivy Bridge) including 10 point multi-touch flush bezel displays. A fanless and wide temperature range allow for seamless application deployment in many industrial applications. We can pre-install software and customise any of our industrial Panel PCs to suit customer's specific requirements including IP65 and IP66 Panel PCs and PC sensor panel. 
Ruggedised ARM PPCs are also available from our small format HMI range, as well as sunlight readable, outdoor visible solutions and vandal resistant Industrial Panel PCs. Standard minimum brightness for entry units is 250 cd as standard but higher brightness 2500 nits solutions and options also available. These could include 22 inch monitors with 22 inch screens as well as smaller and larger formats including 42 inch monitors and Panel PCs.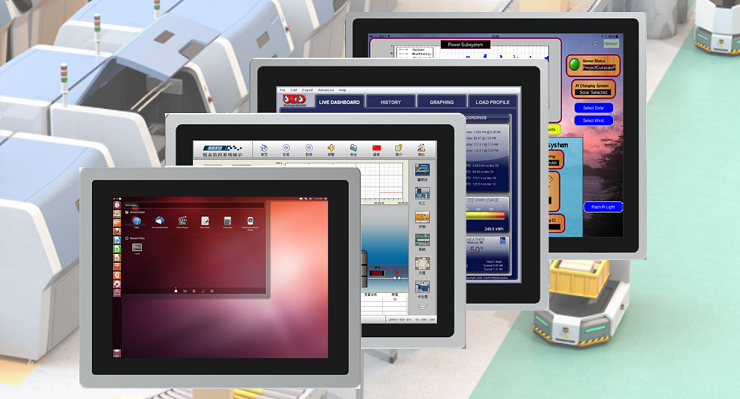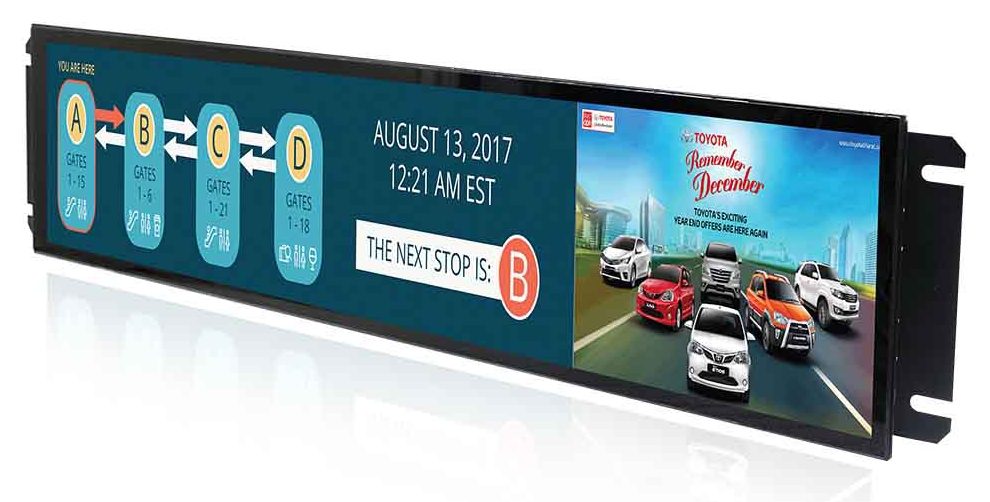 Size (Inch)
Part Number
Resolution
Brightness (NITS)
7
PPC-070-300-W
1024 x 600
300
10.4
PPC-104-350-1-W
800 x 600
1024 x 768
350
12.1″
PPC-121-350-W
1024 x 768
350
15
PPC-150-300-T
1024 x 768
300
15.6
PPC-156-400-T
1920 x 1080
400
17
PPC-170-250-W
1280 x 1024
250
18.5
PPC-185-400-T
1366 x 768
400
19
PPC-190-250-W
1280 x 1024
250
21.5
PPC-215-250-T
1920 x 1080
250
24
PPC-240-250-T
1920 x 1080
250
Our Most Popular CPU configurations:
Intel Celeron Dual Core 3855U 1.6 GHz
Intel Celeron Dual Core J1800 2.4 GHz
Intel Celeron Quad Core J1900 2.0 GHz
Intel Celeron Quad Core J3455 1.5 GHz
Intel Core i3-6100U Dual Core 2.3GHz
Intel Core i3-7020U Dual Core 2.3 GHz
Intel Core i5-6200U Dual Core 2.3 GHz
Intel Core i7-6500U Dual Core 2.5 GHz
Other CPU options available upon request
CDS uses industrial memory modules as standard in our ruggedized systems to maximize reliability as well as simplify product testing and approvals. The advantages of industrial RAM when compared to the consumer-grade alternative are clear whether it be longer term availability or extended operating temperatures.  CDS also offers the option of conformal coating against moisture
CDS as you can see offers a entry level to high performance rugged range of panel Computer solutions and this stylish range offer integrators an alternative designs and performances whether that be rugged industrial or sleek sealed operator interfaces.  The CDS range offers affordable and reliable quality Panel PCs that are used in Human Machine Interfaces (HMI), home automation, Building control, factory automation, process control, SCADA and CAN BUS.
The CDS new generation of Panel PCs are very impressive utilising powerful technology as well as attractive designs. Users of the CDS products can reliably utilise operating and monitoring processes in your systems.
If you would like to discuss your requirement or need any additional information then please do not hesitate to contact our sales team.