Company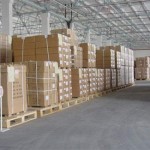 Active Matrix (TFT) flatpanel displays have established themselves in all areas as an alternative to conventional CRT monitors. On basis of this technology, we develop and market customized solutions for existing and future markets. Into this rapidly growing high-tech market we bring all our know-how and longterm experience in this business sector. By covering the whole value creation chain we are able to offer our customers a complete service package. Our know-how is thereby incorporated in the whole business process.
Partner for Customers & Suppliers

We regard ourselves as a partner for our customers who is reacting flexibly and competently to their wishes and demands and who is working together with them in trustful collaboration. We also regard ourselves as partner for our suppliers who offers them ideal marketing opportunities for their products by possessing longterm market knowledge and contacts. With partnership we create synergies in know-how and competence from which both parts benefit.

Experienced Management

The director of Crystal Displays possesses 20 years know-how in TFT technology and in the marketing of industrial flatpanel systems. With our business divisions system solutions, controller boards and value added distribution we consequently concentrate on our core competences.

Flexibility

With our high flexibility and lean structures we can act quickly and react straighforward to the needs and requirements of our customers.

Vision

Our goal is to take up a technologically leading position by the means of unique and innovative controller board solutions as well as by our know-how in the area of subsystems. Our experience and our previous success form thereby an ideal basis to reach this goal.
Here at CDS, we strive to deliver the best displays experience possible from start to finish, from initial concept to final design and mass production. Our wide range of products and competitive pricing allow us to meet the most stringent requirements, time after time.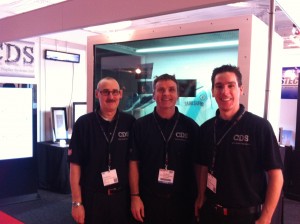 Find out more about our team here: https://crystal-display.com/category-company/our-team/
You can find out contact us page at: https://crystal-display.com/products/contact-us/