Transparent LED Solutions
Bring your windows to life with transparent lED and Transparent LED display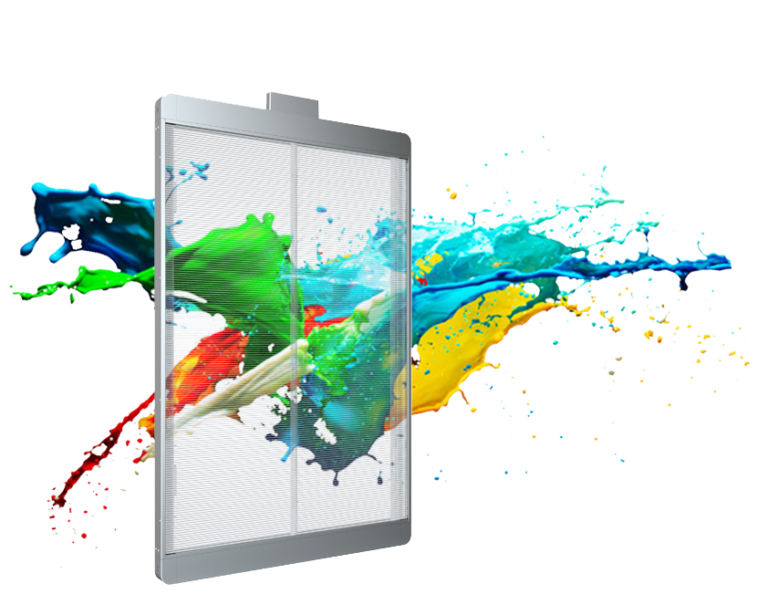 Transparent LED Glass and Transparent LED displays are an innovation in the retail and corporate sector and the next generation of window displays which create an amazing impact on store fronts and shop windows. These displays allow the shopfront or atrium to be converted into a digital advertising space, whilst allowing transparency into the building with these LED windows glass.
This allows retailers to maximise the impact of advertising campaigns using our Transparent LED Display without blocking out larger areas of the windows, unlike traditional LED screens. Natural Sunlight is allowed into the building and digital content is transmitted out. The modular structure of  the Transparent LED display allows systems to be built to accommodate windows of all sizes, including atriums spanning several floors.
CP Series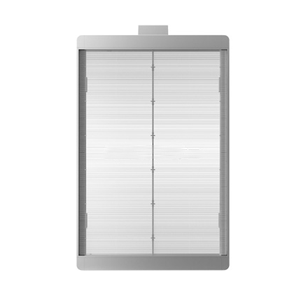 The CP range is a plug and play digital poster, available in 4 different sizes.
| Part Number | Resolution (pixel / m2) | Pixel Pitch (W x H – mm) | Cabinet Size (W x H -mm) | Cabinet Resolution | Brightness (Nits) | Transparency |
| --- | --- | --- | --- | --- | --- | --- |
| CP2.0S | 59904 | 2.05 x 5 | 670 x 1120 x 49 | 312 x 192 | 5000 nits | 68% |
| CP2.1M | 98304 | 2.12 x 4.7mm | 841 x 1360 x 49mm | 384 x 256 | 5000 nits | 66% |
| CP2.6M | 59904 | 2.6 x 5.9mm | 841 x 1292 x 49mm | 312 x 192 | 5000 nits | 73% |
| CP2.5L | 86016 | 2.5 x 5.71mm | 990 x 1440 x 49mm | 384 x 224 | 4000 nits | 72% |
CRL Series
CR Series
CS Series
CJ Series
High Resolution Transparent LED (TLED) In Action
Transparent LED (TLED) Demonstration with Tony Large - CDS Technical Director
Need any more information on Transparent LED displays? Contact Us