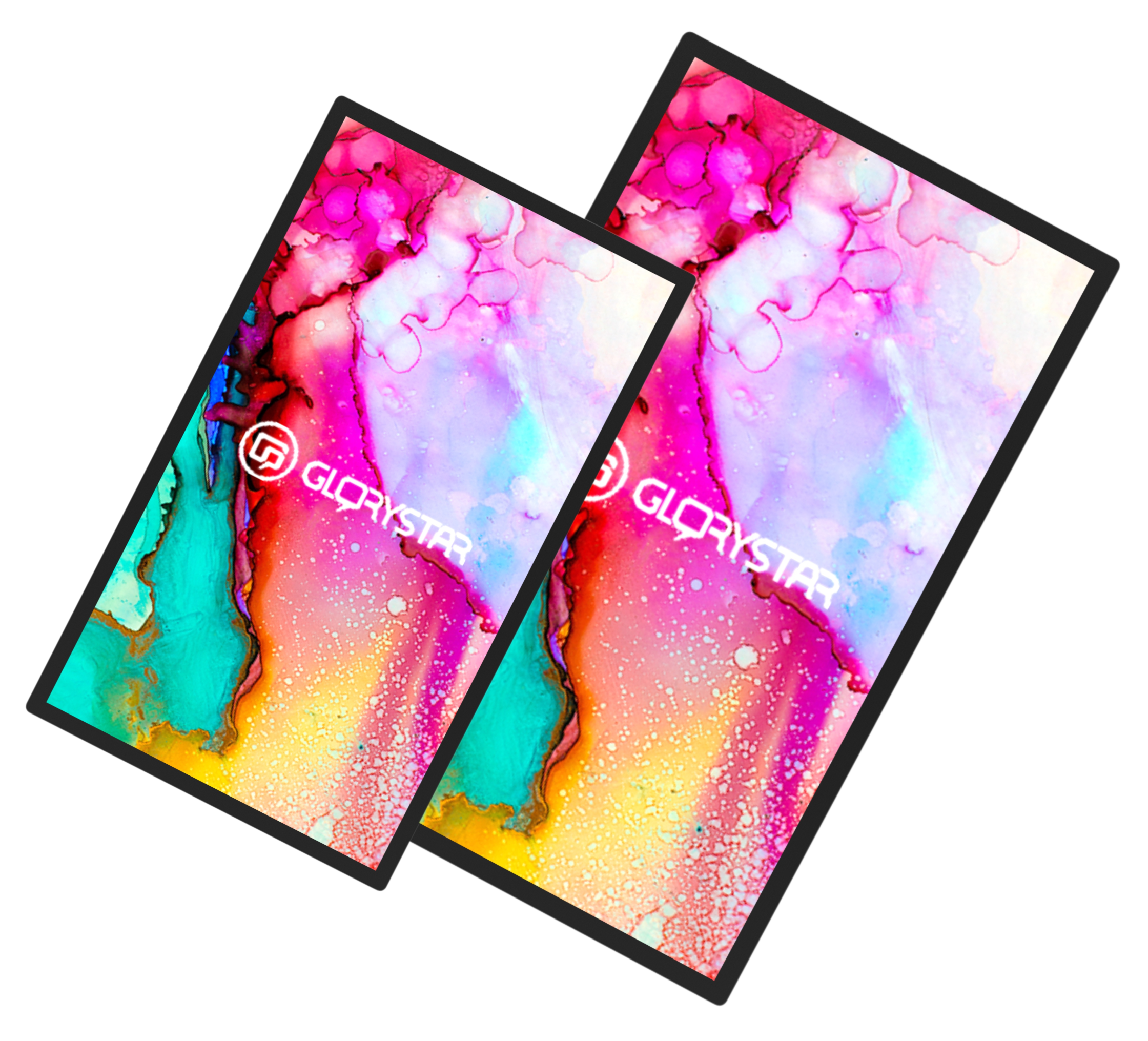 Innovative and adaptable, the Infinitus Touchscreen Signage sets a new standard
Explore the Cutting-Edge Experience of Infinitus Touchscreen Signage in our Latest Blog Post
Introducing the infinitus touchscreen signage range
CDS introduce the Glorystar Infinitus Touchscreen Signage, heralding a breakthrough for businesses seeking to boost their customer experience on expansive 32" and 43" displays. Boasting anti-fingerprint and anti-glare touch glass, swift and sensitive responsiveness, and a sophisticated metal housing and bezel, this upgrade is tailor-made for applications such as gaming tables, digital whiteboards, and corporate signage to name a few. The unit's versatility allows installation in portrait, landscape, or face-up orientation, delivering outstanding colour performance, high contrast, and wide viewing angles. Its resilience is evident through adherence to the 60950-1 ball drop proof testing standard, ensuring durability in large format displays.
Why Choose CDS Touchscreen Signage?
Anti-fingerprint and Anti-glare Touch Glass: The enhanced touch glass is crafted to resist fingerprints and glare, ensuring a crystal-clear display even in bright environments.
Fast, Sensitive Response: The touchscreen guarantees ultra-responsive interactions, akin to mobile devices, enhancing overall customer engagement and efficiency.
Metal Housing and Bezel: The upgraded signage features a robust metal housing and bezel, providing heightened durability and protection against damage. Its sleek design complements various business settings.
Multiple Mounting Options: Installation flexibility is a key feature, allowing portrait, landscape, or face-up orientation. Comprehensive digital interfaces, multi-lingual mounting VESA standards, and mounting brackets facilitate easy setup and use.
State-of-the-Art Slim Design: Incorporating LED backlighting reduces power consumption and heat, enabling sleeker kiosk designs for diverse applications in retail, hotels, gaming, transportation, and more.
Integrated Power Supply: The integrated power supply not only enhances the unit's aesthetics but also ensures a user-friendly setup.
Rigorous Reliability Testing: The Infinitus undergoes over 20 reliability tests, achieving a demonstrated 50,000 MTBF. The integration of Glorystar touchscreens, software, and drivers ensures seamless performance.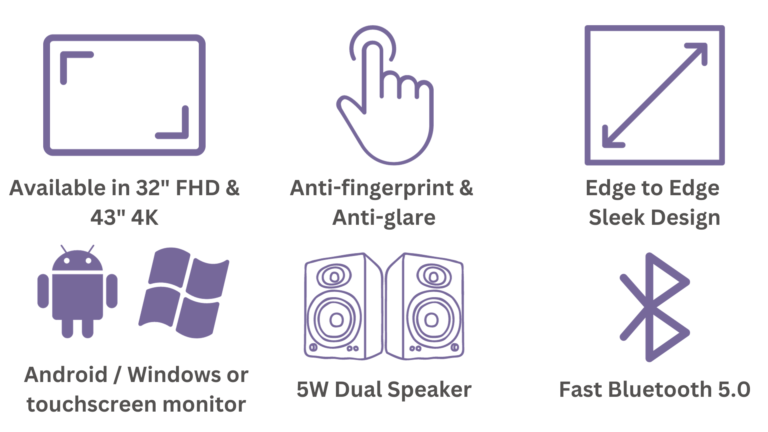 We have the tools to enhance your touch experience

Unrivalled Performance Across Every Application, Ensuring Reliability Beyond Compare
Explore the Infinitus with CDS on YouTube
From sleek design to unparalleled functionality, discover how the Infinitus is revolutionizing the way you engage with your audience in a few seconds.
Don't miss out on a glimpse into the next era of digital signage – Watch now and be at the forefront of innovation!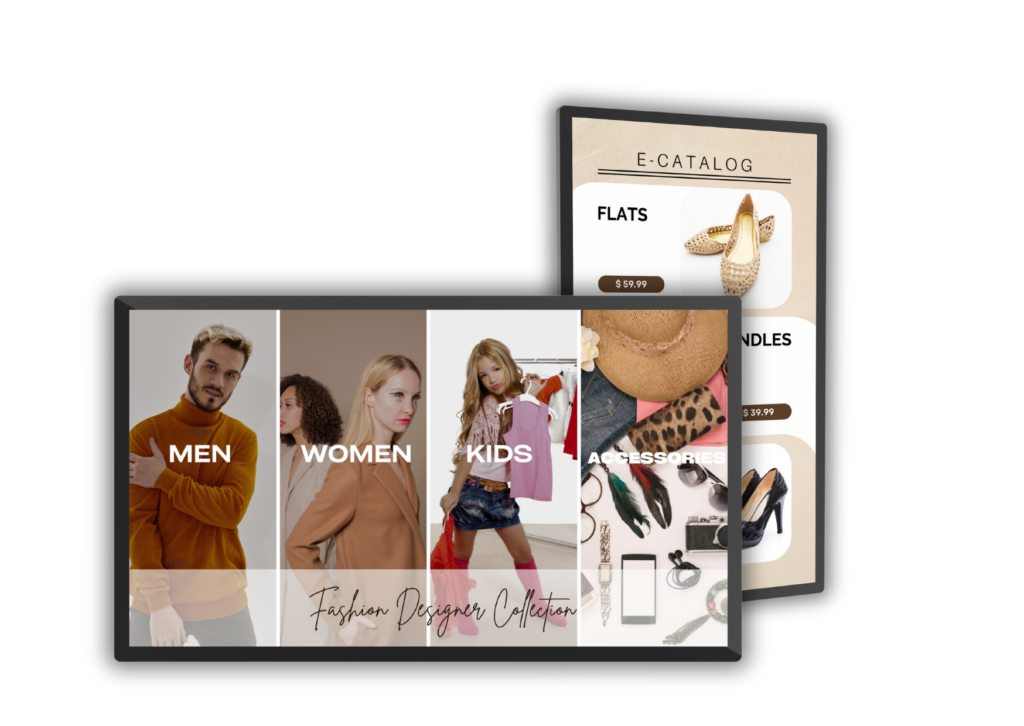 Infinitus Touchscreen: Unparalleled Safety, Durability, and Reliability
The Infinitus touchscreen stands as a testament to its commitment to safety, durability, and reliability. Undergoing a thorough 60950 Ball Drop Testing, this cutting-edge product is subjected to rigorous evaluations aimed at ensuring its capacity to withstand impacts while maintaining optimal functionality. Firstly, the safety and durability assessments are integral to our commitment to producing a resilient and reliable device. Additionally, our touchscreen undergoes a series of over 20 rigorous reliability tests, contributing to a demonstrated Mean Time Between Failures (MTBF) of 50,000 hours. As well as this, the Infinitus touchscreen is not only robust but also highly flexible in design, offering users the freedom to choose between portrait, landscape, or face-up orientations, further enhancing its adaptability to diverse user preferences and needs.
Self Ordering Touchscreens have never been simpler
The Infinitus Touchscreen revolutionizes the restaurant ordering experience with its intuitive interface and seamless functionality. In a bustling restaurant setting, efficiency is paramount, and the Infinitus Touchscreen ensures a streamlined ordering process. Not only this but its user-friendly design allows patrons to effortlessly navigate the menu, customize orders, and submit requests with a simple touch. Additionally the flexibility of the touchscreen accommodates both staff and customer preferences, enabling quick and accurate order entry. With the Infinitus Touchscreen, restaurants can enhance their operational efficiency, reduce errors, and ultimately deliver a superior dining experience to customers, all while staying at the forefront of modern technology in the hospitality industry.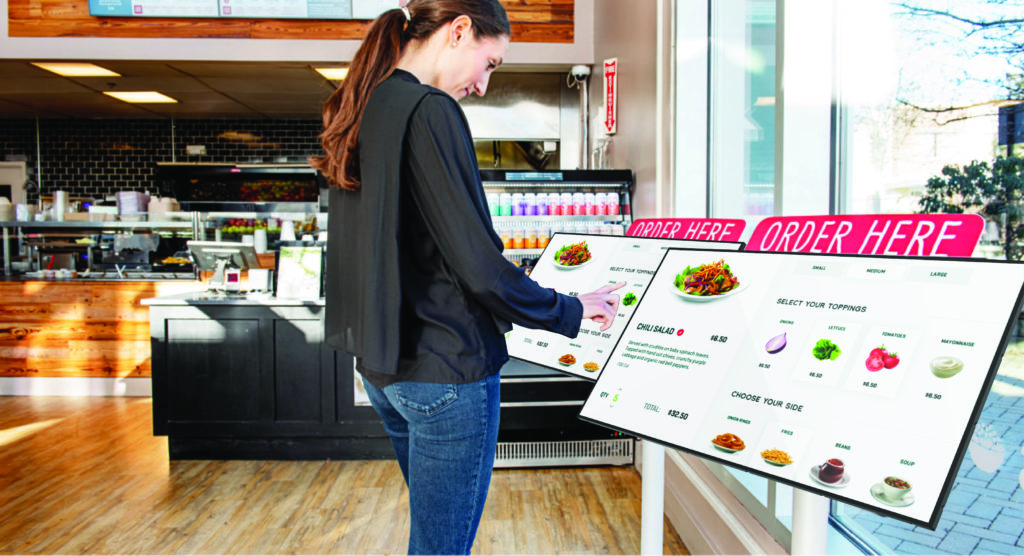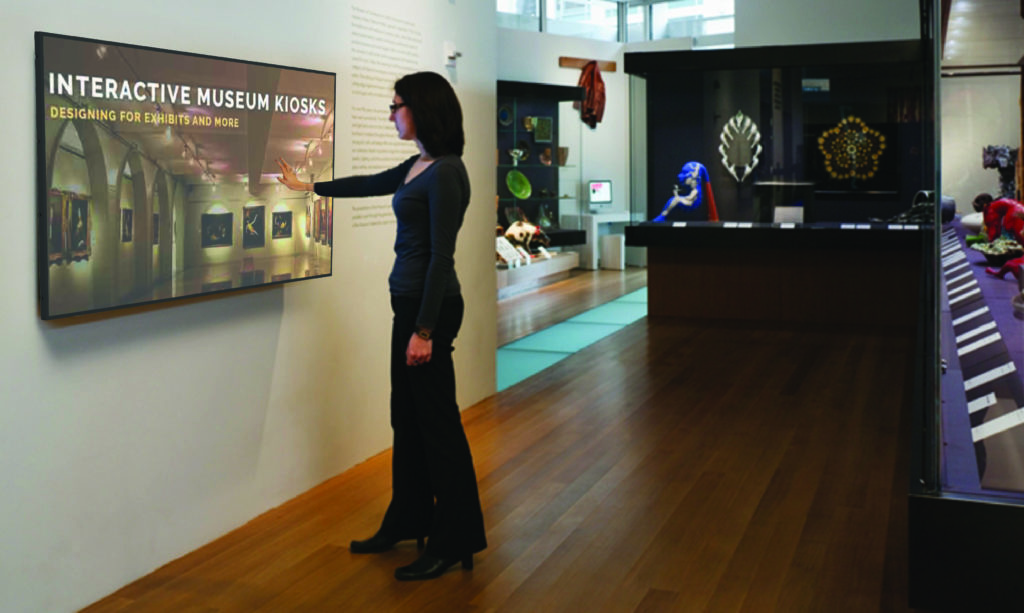 Adding a touch of class to museums and galleries alike
The Infinitus Touchscreen unquestionably redefines the museum and gallery experience, offering a sophisticated and interactive platform for visitors to engage with exhibits. In this cultural setting, the touchscreen serves as a dynamic guide, allowing patrons to explore detailed information about artworks or artifacts with a simple touch. Visitors can seamlessly navigate through virtual exhibits, access multimedia content, and delve deeper into the stories behind each piece. Evidently, the versatility of the Infinitus Touchscreen enhances the educational aspect of museums and galleries, providing a captivating and immersive experience for patrons of all ages. Its intuitive interface fosters a deeper connection between art and audience, creating a more enriching and memorable visit for all.
Want more information on our infinitus touchscreens? contact us now