Check it out, a small but mighty 5″ TFT LCD display with optional extended operating temperatures -30 ~ +85 degrees.
This incredible TFT has a resolution of 800×480 with a low input voltage.
So far this TFT has been used in side mirror applications.
CDS050WH-CT1 model is a Colour TFT LCD (LCD Display + CTP Touch + PCB), key features as below;
designed with HDMI interface to enable low power, high speed, and high contrast.
with PCAP touch panel, glass cover and glass sensor, over USB
module dimensions – 120.70(W)*97.05(H)*7.27(T) mm
active area – 154.21(W)×85.92(H) mm
-20 ~ +70 degrees operating temp as standard
350 nits brightness
This is a great addition to our ever-popular 12.3″ automotive display which has worked wonders for many of our automotive customers.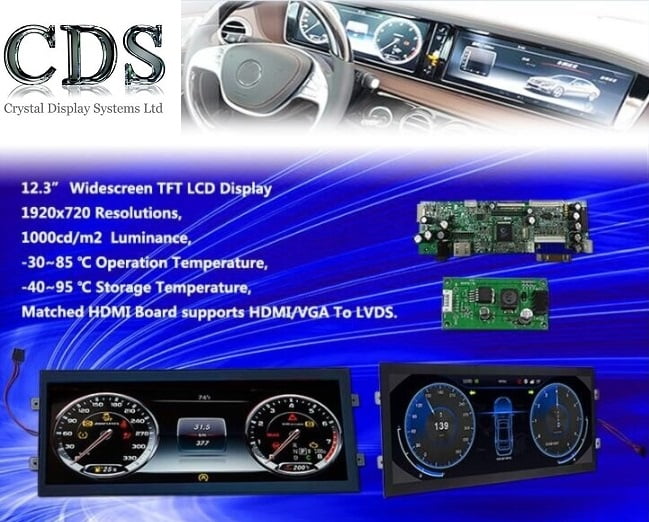 These displays are perfect for the in-Vehicle / Automotive, Medical, vehicle Instrumentation cluster markets plus many more.
For more information on our full range of LCD displays please visit our website for the Full Range click here.
Pricing and drawings are all available for our LCD displays, please ask for more details!
For more information on our LCD products please contact us via email or simply call our UK office on +44(0)1634 327420.