Search our new Crystal Digital Signage website and easily find the product you are looking for, the specification sheet, the drawing and even the price!
Spec'ing out a project has never been so quick and easy!
Crystal Digital Signage Key Product Ranges include:
Digital Signage perfection only takes a few steps
Firstly, you will be able to search through product overviews where you will find the key features and benefits of each model from the Crystal Digital Signage range, to pinpoint the right display for you and your requirements. Secondly, you will guided to the different sizes available in that range. When you have made your choice, from the product page, you can download the specification, drawing and user manual. Finally, you can also see the pricing. 
Everything in one place, right at your fingertips so you can act quickly when following a customer request or spec'ing in your own designs and projects. 
Become a reseller of Crystal Digital Signage
The advantages you will receive from CDS as a reseller will be:
PRICING SUPPORT

– access to supported "reseller" pricing
A DEDICATED ACCOUNT MANAGER – quick support with a personal touch

ADVANCED INFORMATION

– you will be the first to hear about new products, pricing and information, so you are "one step ahead of the rest"
ACCOUNT PROTECTION
DISPLAY CORNER DEMO VIDEOS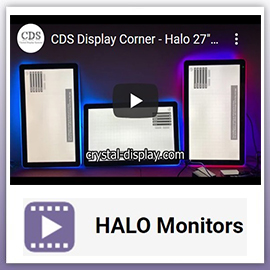 Call us today +44 (0) 1634 791600