Did you know that 1 in 5 people make a random purchase after seeing a digital signage advertising display?*
So why not take advantage of this and research digital signage solutions?
Here at CDS we have the complete package and only a few steps to offer you the best advertising displays in the market.
Step One; 
Choose which digital signage display you would like to implement into your advertising campaign.

We have a huge range of digital advertising displays here at CDS – https://crystal-display.com/category-digital-signage/
This includes sexy slimline posters, videowall displays, digital menu boards, touch monitors, high bright monitors, outdoor monitors and more.
Step Two; 
Choose your media player.

Our displays can be standalone with plug and play android media players or networked with WIFI/LAN/3G opportunities.
Check out our range of displays which are available with the networked option here https://crystal-display.com/huge-range-of-digital-signage-displays-with-networked-option
Step Three; 
Content Management – you need to decide on how you are going to create and manage content.

Here at CDS we don't get involved with content or software directly but we do offer a CMS option for our networked displays and players.
With this simple yet effective content management software, you can update the displays remotely, overlay a promotional message on top of the content, or even power the screens on / off and adjust the volume etc.
You can check out the CMS here http://mysignageportal.com/
Specific CMS for touch displays here – https://crystal-display.com/the-new-touch-cms-spec-sheet/
This cloud based software is amazing for content management with ease and satisfaction.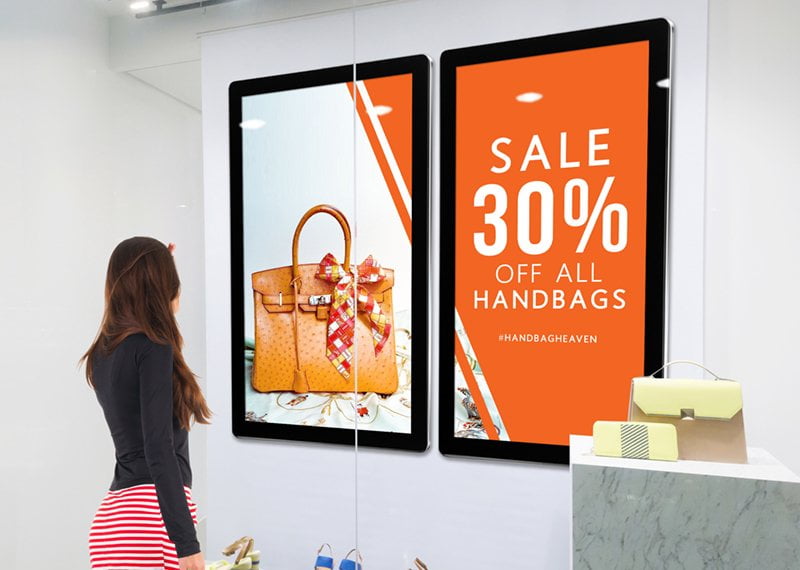 Step Four; 
Sit back and relax with lifetime technical support from CDS and 3 years warranty.

For more information on our networked displays and CMS software please visit https://crystal-display.com/products/networked-displays/
Or for our full range of digital signage displays please visit https://crystal-display.com/category-digital-signage/
To discuss your networked display applications and projects, please contact us.
Or to simply find out more information and request data sheets contact the team via email or call our UK main office +44 (0) 1634 327 420.
* Stat taken from http://asus-business.co.uk/infographic-7-key-digital-signage-facts-2017/