Eye spy with my little eye a transparent display at the Kingsman Experience at Mr Porters Mayfair pop-up shop in London.
Transparent LCD fits the bill exactly with a spy environment, an amazing gadget-technology to show off any spy gadget 🙂
The tech, products and clothes from the film could only be matched with transparent LCD technology!
Our customer utilised custom-designed hardware to enhance the Kingsman experience, they created a transparent display-based attraction showcasing the Kingsman X TAG Heuer smartwatch.
This impressive smartwatch showcase featured a screen concealing a glass display with the image of a safe combination lock. Through user interaction, the safe can be unlocked and the smartwatch inside revealed. This promoted user engagement and interest with Mr. Porter's high-end products and their Tag Heuer partnership.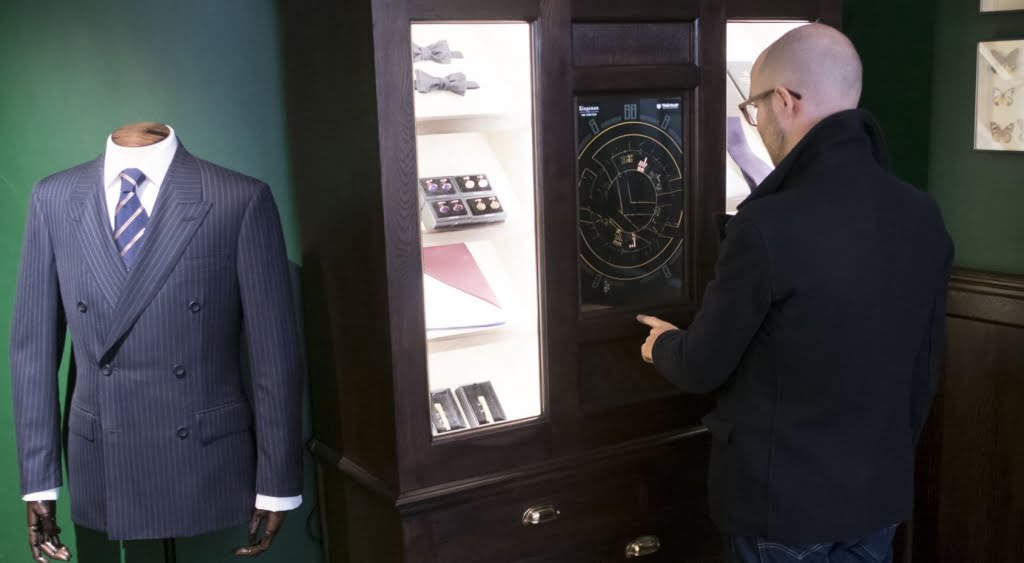 For more information please visit https://www.candyspace.com/work/interactive-spy-tech-kingsman-collection/
In need of some ideas? Then why not check out our transparent case study page where you can see some of our customers installs and designs https://crystal-display.com/products/transparent-case-studies/
To check out our full range of Transparent Displays please click here
Or to simply find out more information and request data sheets contact the team via email or call our UK main office +44 (0) 1634 327420