CDS launches a brand new range of 'Plug n Play' ultra-wide stretched displays with built in Android and scheduling software!
Perfect for easy advertising in tall and narrow locations.
Right now we have a 28″ readily available model 16:3 Aspect Ratio (1920 x 360 panel), Tablet style aesthetics, Plug and play USB media player Slim wall mount included in price for landscape or portrait mounting. 19″ & 24″ coming soon.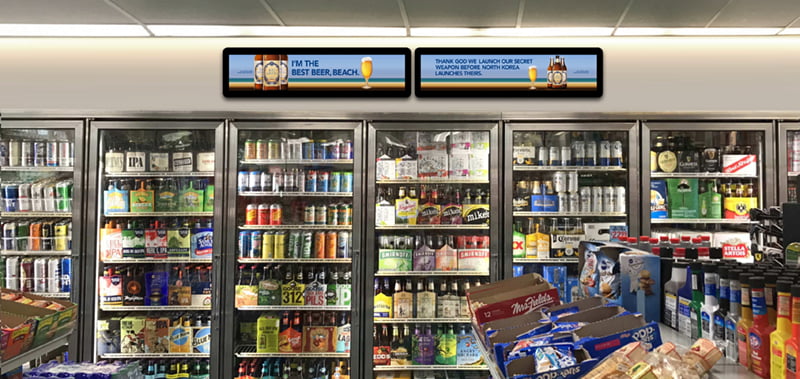 Key Features:
16:3 Aspect Ratio (1920 x 360 panel)
Tablet style aesthetics
Plug and play USB integrated android media player
Use in portrait or landscape
Commercial grade; designed for constant use 24/7
Scrolling text
Brightness of 700 cd/m²
HDMI & VGA inputs
Network upgradable (create zones for different media)
Prices include:
Slim wall mount for landscape or portrait mounting
Scheduling Software (Plug & Play models)
To check out our full range of wide stretched display monitors please visit our main Bar Type Displays Webpage
You can compare to more digital signage display options here https://crystal-display.com/category-digital-signage/
For further advise and info simply contact our sales team via email or call us directly on +44 (0) 1634 327420 and we will be happy to help you!