Check out our smallest model in the transparent LCD showcase display range, the 10 inch premium aluminium ClearVue with sexy curves and advanced features.
Sometimes "the bigger, the better" isn't true 🙂
Our 10 inch premium transparent LCD showcase display can easily catch attention and showcase a smaller high end product.
As well as being used at exhibitions to catch attention to the stand or at in receptions areas to promote the brand.
What could you use one of the impressive small format displays for?
Further spec info below;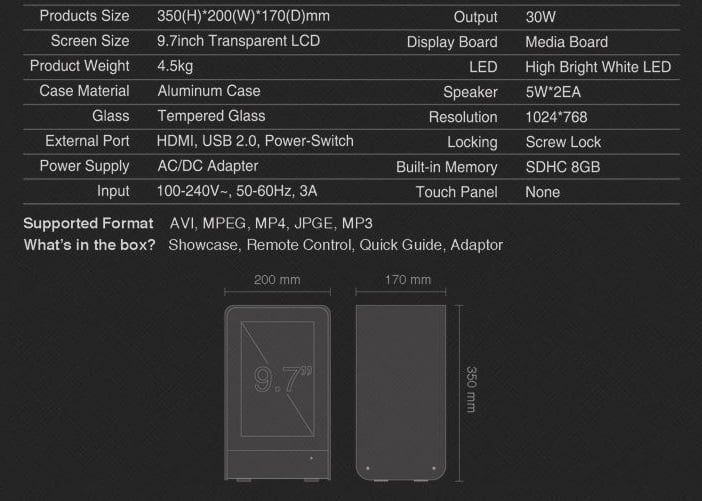 We can also create custom Transparent LCD Showcase Displays with many options such as sizes, portrait versions, colours, touch options etc.
Or for our full range of Transparent Displays please click here
Or to simply find out more information and request data sheets contact the team via email or call our UK main office +44 (0) 1634 327420