Check out the Samsung range of ultra-wide native stretched displays (available for last time buys).
Incredible native bar type display series – ultra-stretched, slim and narrow by design – designed to meet the demands of the most restricted digital signage spaces.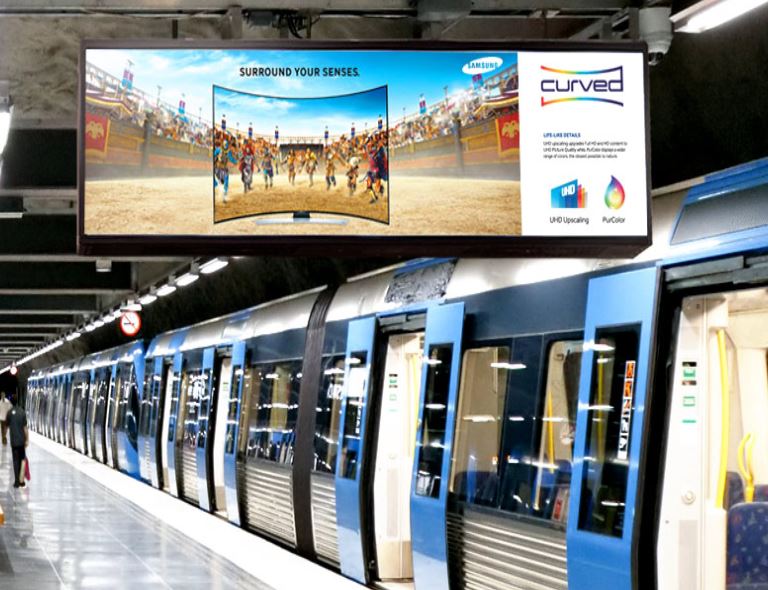 Samsung Displays are versatile and reliable. Advanced stretched displays that are custom built with a 32:9 aspect ratio from the get-go (not cut from a 16:9). Samsung build the displays with customized 32:9 masks to ensure the best quality and performance.
The range of native stretched LCD panels presents you with a number of innovative ways to grab public attention.
These stretched panels, also known as bar displays, are available in a variety of sizes, configurations, and brightness options making them a perfect versatile solution for your digital signage needs. Samsung Display's stretched panels are utilized in retail, advertising, public transportation, quick-service restaurants and other applications worldwide.

Key Features & Benefits; 
Thinnest panels in the market, compatible with both landscape and portrait layouts as well as face down (45°) usage
Choose from a range of brightness specifications for indoor and semi-outdoor applications
Open cell option for ease of integration into any industrial or commercial designs
Deliver crisp and clear image even in ambient light due to advanced anti-glare panel treatment
Elevated brightness for true colour presentation in a range of lighting conditions
Achieve distraction-free viewing with slim and narrow bezel design
Highest in industry contrast ratios deliver the deepest blacks resulting in crisp and clear images
Elevated brightness and high resolution for true colour expression in a range of lighting conditions
Highly resistant to image sticking, allowing for distortion- and distraction-free viewing
MORE DIGITAL SIGNAGE DISPLAYS HERE 
Check out our full stretched range here – https://crystal-display.com/products/stretched-displays/
The full Samsung Range of displays can be found here: https://crystal-display.com/products/samsung/
For more information please email Meghan Mudge on mudge@crsytal-display.com or call her on our main number on +44 (0) 1634 327 420.