Check out our newly launched 9.2″ IPS High Brightness Special-Shaped TFT Module for Rearview Mirror.
The 9.2″ TFT, CDS092WXI01E with 1280 x 320 resolution, IPS full viewing, LVDS interface, High brightness 3500cd/m2, Contrast Ratio 1000 and 40PIN.
The display has an operating temperature of -20 ~ +70 °C, contrast ratio of 1000:1 and 30ms response time.
Key spec info;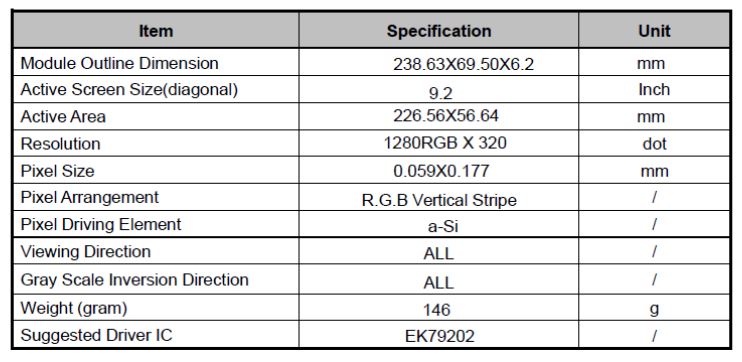 Check our full list of small format TFTs here.
For more information on our full range of LCD displays please visit our website for the Full Range click here.
Pricing and drawings are all available for our LCD displays, please ask for more details!
For more information on our LCD products please contact us via email or simply call our UK office on +44(0)1634 327420.