CDS has recommended the use of thick cover lenses to add extra protection to capacitive touch TFT displays that are being used in harsh environments. These cover lenses can be supplied in thicknesses ranging between 1.1mm through to 11mm and can be added to TFT screen sizes ranging up to 47"!  In cases where the cover lens glass exceeds 4mm thickness, an industrial capacitive IC controller is required.
https://crystal-display.com/category-components-touch-sensors/
Tony Large, Technical Director at CDS, said, "The use of cover lenses on capacitive TFT displays gives OEMs that extra reassurance that the displays are sufficiently robust when used in harsh environments. This solution is ideal for a wide range of different applications, including industrial electronics, Gaming, Medical, automation, fire detection, as well as the oil and gas industry. We are currently using this combination of display combined with a thick cover lens for a Gaming client who loves the solution plus we saved them money!"
https://crystal-display.com/products/open-frame-monitors/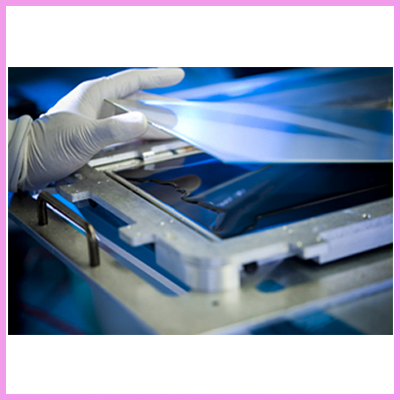 As TFTs can be susceptible to reflection and glare from bright lights or direct sunlight, optical bonding may be added to between the display and the cover lens to reduce the level of refraction and improve readability. Optical bonding technology can be used in conjunction with thick cover lenses. An alternative solution is to use anti-glare and anti-reflective coating on the cover lens itself.
https://crystal-display.com/optical-bonding-better-optical-performance-for-tft-displays/
CDS can provide custom solutions for customers needing thick cover lenses. Examples of customisation elements include colour printing of borders or logos, slots and holes cut out in the glass, and tint printing for switch buttons and LEDs.
If you have a specific requirement or project please email us on info@crystal-display.com and we will support you in every way we can and save you money at the same time.