It became clear when we looked at the support in the embedded world there were only a few companies doing it well, whereas others were focused on just box shifting hardware.  CDS and Garz Fricke as you can see from the graphic below take a completely different view and really are offering a complete and total solution to all those companies that want it.
For those companies that do not need the whole service and have the technical capabilities and resources in-house we can supply just high quality, well designed and engineered hardware, but for the rest we can offer the below.
Complete coverage of services are available as you can see below including:
Consultative product design phase
Development of Hardware if no standard solution available
Development of Software if required
Sample approval including Test and certification
Move to mass production
Ongoing after sales support for the lifetime of the product.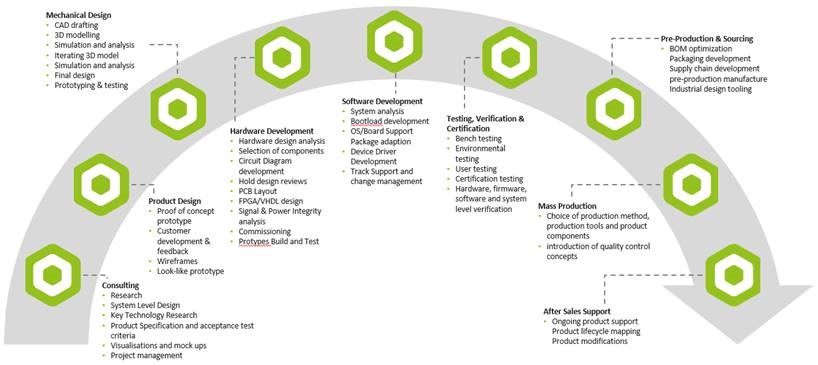 For our product and service overview for our ARM based HMI embedded PC / panel PC solutions please go to: https://crystal-display.com/arm-based-embedded-solutions/
For more information on our ARM based embedded solutions please click here!
Or to speak to the team about a specific project please contact us via email or call +44 (0) 1634 327420.