Check out our TW series of TGLASS. This is a Transparent LED Screen is aimed at fixed installations, mainly within shopping centres, airports, hotels, car showrooms etc.
The viewing distance of your project needs to be considered when deciding the best suitable pixel pitch as you are aiming for the best viewing environment for your audience. When decided we can assemble our standard module into a large-scale transparent LED screen to fit your space.
The TW series is specifically designed for easy and quick installation.
The screens can be hung or mounted on the window and the power supplies are built into the frame.
Available pixel pitches include; 2.6, 3.9, 8, 10, 16, 20 and 25.
Module sizes are available in 1000 x 500mm or 1000 x 1000 mm.
Example spec details for the TW2.6;
LED – SMD1515
Brightness – 5500-6000 cd/㎡
Pixel Pitch – 61 x 5.68 mm
Transparency – 72%
Power – 800 w/㎡
Power 240 w/㎡
Module resolution – 384 x 88
Resolution – 67584 dot/㎡
Display size – 1000 x 500 mm
Check out the very impressive latest install with Herno in Milan, Italy below;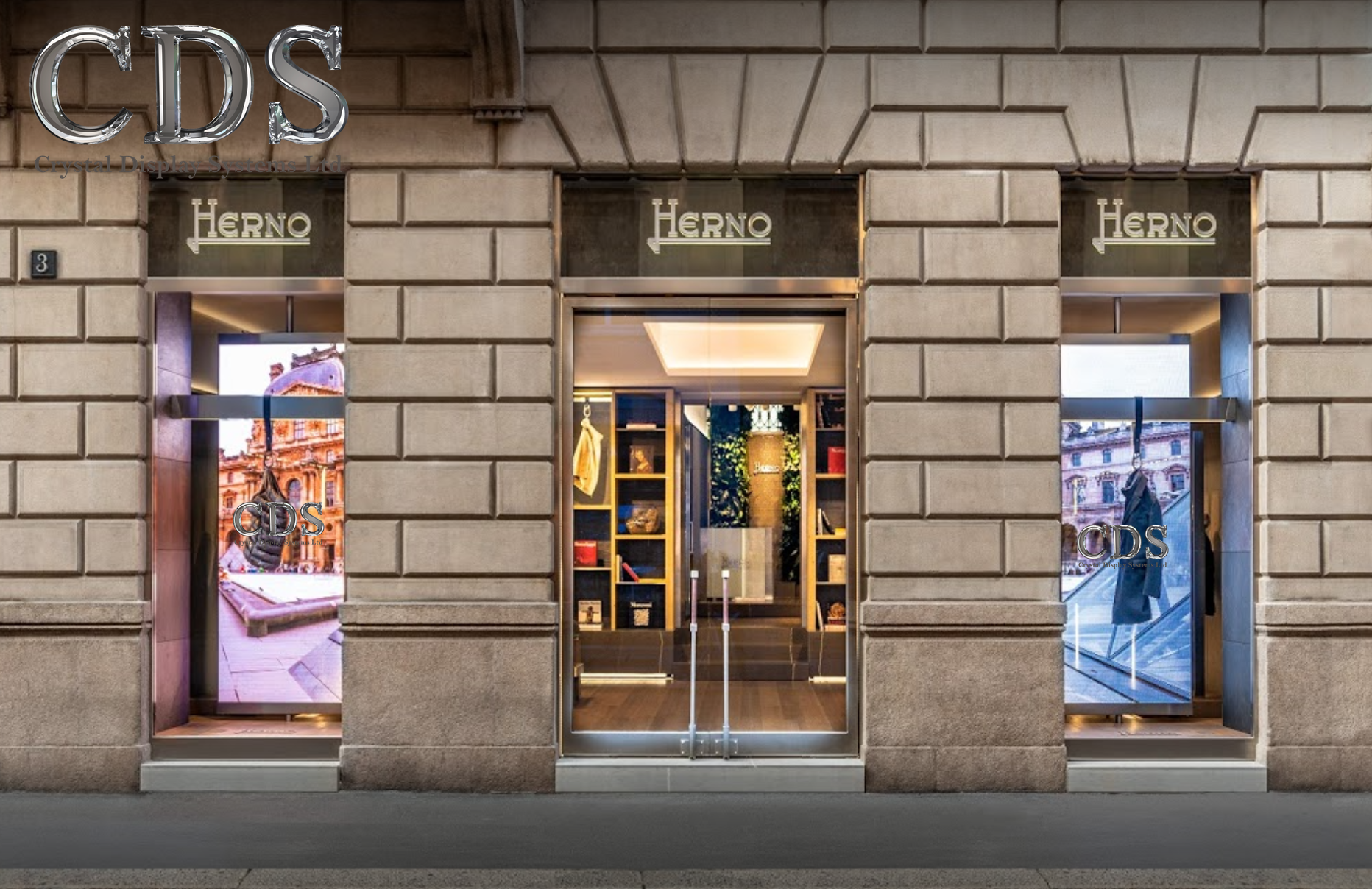 For more details about these amazing transparent LED displays and to see the whole range please visit our Transparent LED glass page 
For more information on our Transparent LED products or our transparent display products please contact us via email  or simply call our UK office on +44(0)1634 327420.