A complete ready-to-use sunlight readable signage system for outdoor use with added front light for nightime housed in a panel mount chassis with 6mm protective front glass.
Just add battery and/or solar panel for a complete stand-alone system.
Updates via web-based app over 3G or Wi-Fi. Totally 'off the grid' requiring 99% less power than comparable LCD or LED technologies.
Ideal for use on bus stops and train stations displaying live transport updates or equally at home as a stand-alone mobile advertising display.
Available in two sizes:13.3" and 31.2" diagonal and also as a 31.2" colour version.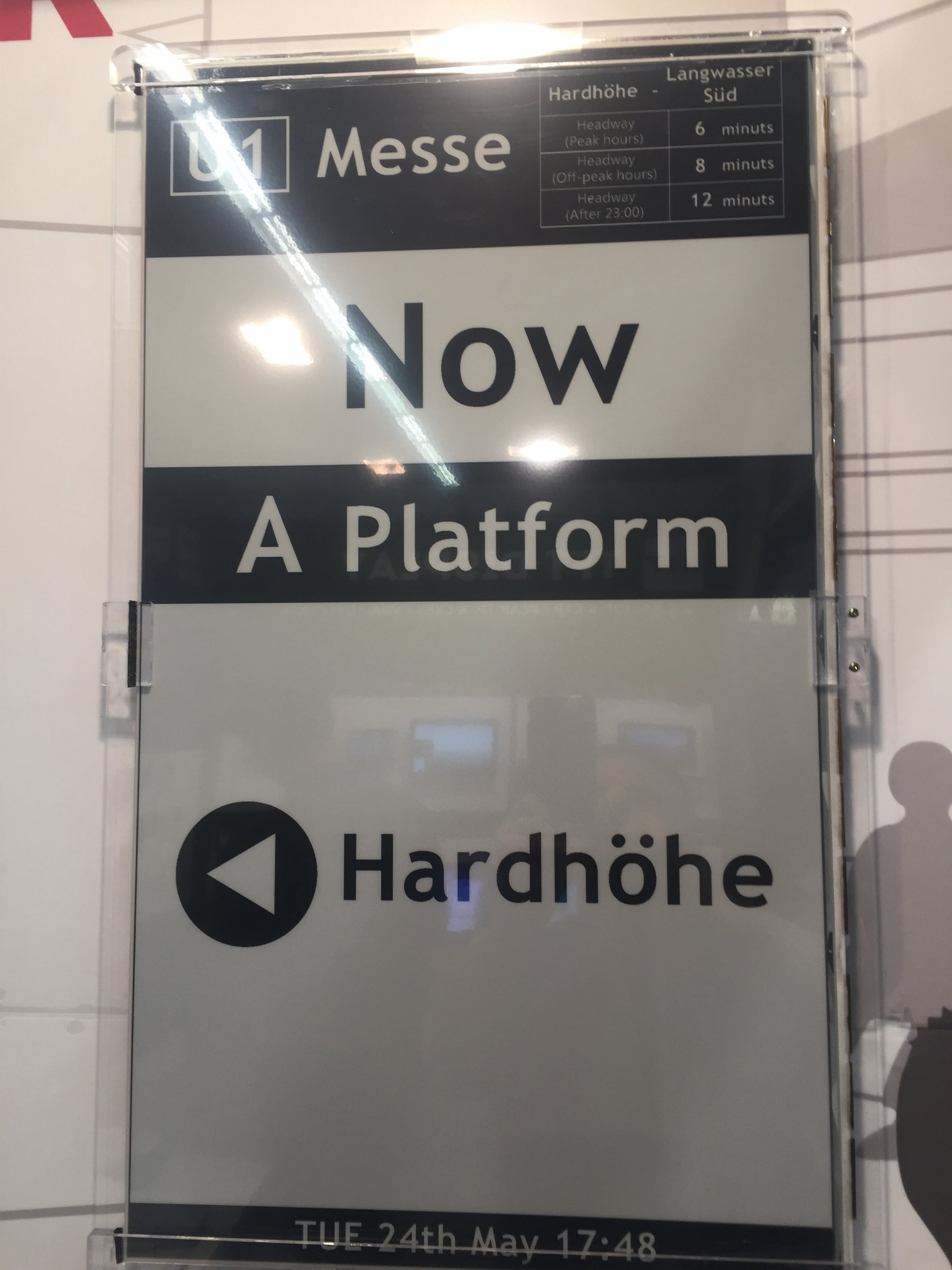 Please visit https://crystal-display.com/products/e-paper/ for more sizes and options for our e-paper range.
You can also find more outdoor advertising options here 
For more information and pricing on our E-Paper displays or any other products of interest please contact the team today and email info@crystal-display.com or call our main office on +44 (0) 1634 327420.