Here at Crystal Display Systems we have recently updated and increased our manufacturing and design centres.
This allows us at CDS to offer the best designed in products and the high quality manufactured goods world wide.
This makes us flexible in the industry and with years of experience we have chosen the best factories to support us with any product and project required by our customers.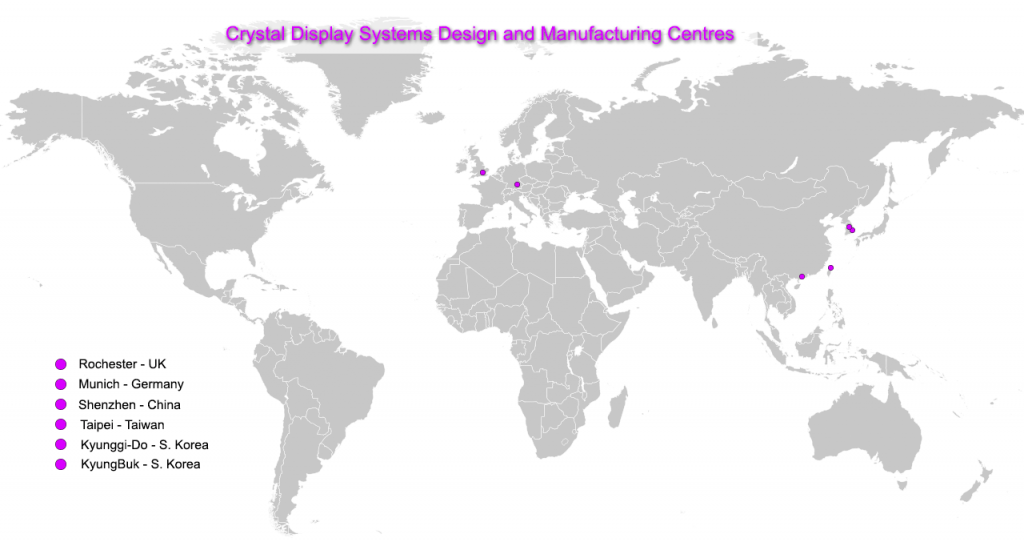 For more information please visit https://crystal-display.com/category-components-displays/
Or please contact us via email info@crystal-display or call +44 (0) 1634 327420 for further details.