Germanos is the latest instigator for transparent LED glass for their retail stores.
As a large scale electronics chain store in Greece, the retailer needed to impress and they chose the perfect technology to do so.
They loved the technology so much they installed the transparent LED glass within the stores and in the shop windows also.
Project details;
Ground floor: TS3 (3.9 x 7.8mm) : 960 × 2340 mm
Display size: 1.92 (W) x 2.34 m (H)
First floor: TS3 (3.9×7.8mm) : 960× 1440 mm
Display size: 1.92 (W) x 1.44 m (H)
Indoor: TW3 (5 m x 0.5 m)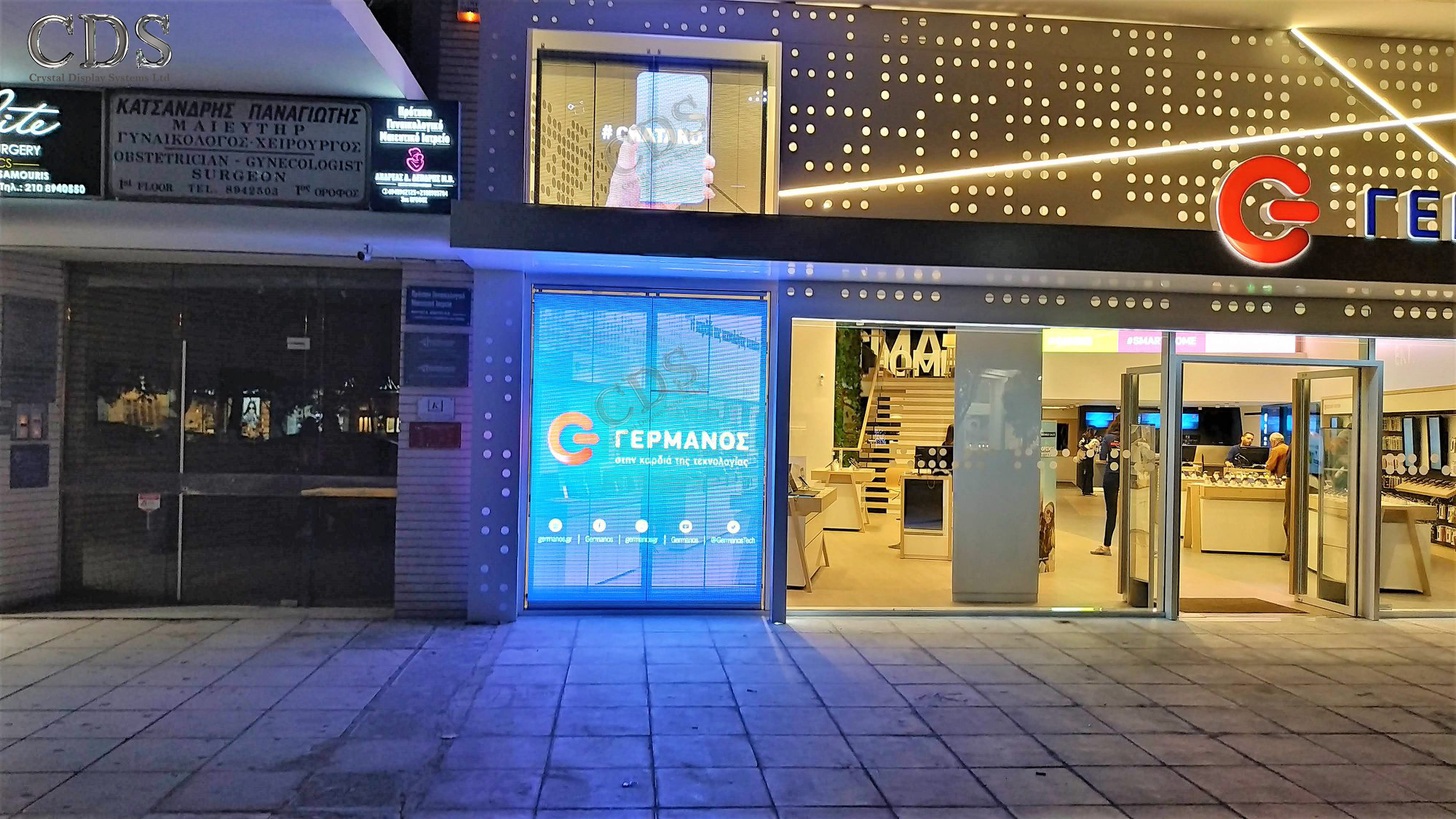 For more details about these amazing transparent LED displays and to see the whole range please visit our Transparent LED glass page 
For more information on our Transparent LED products or our transparent display products please contact us via email  or simply call our UK office on +44(0)1634 327420.