Check out our TS series, our premium designed module for luxury advertising brands.
These can be used directly as glass walls and are particularly suitable fore premium stores and shopping malls.
It has the best transparency and has the power components within the top and bottom of the frame – which means there isn't the bar line down the middle as with other models.
It has the highest resolution in the range which gives the best content output.
Key spec info for the TS2.9;
LED – SMD1515
Brightness – 5000-5500 cd/㎡
Pixel Pitch – (H) 2.61 x (V) 5.68 mm
Transparency – 72%
Max. Power – 800 w/㎡
Avg. Power 240 w/㎡
Module resolution – 384 x 484
Resolution – 185856 dot/㎡
Display size – 1000 x 2750 mm
Cabinet size – 1009 x 2950 mm
The displays are also available in a 3.9 pixel pitch and with 4 different module sizes as below;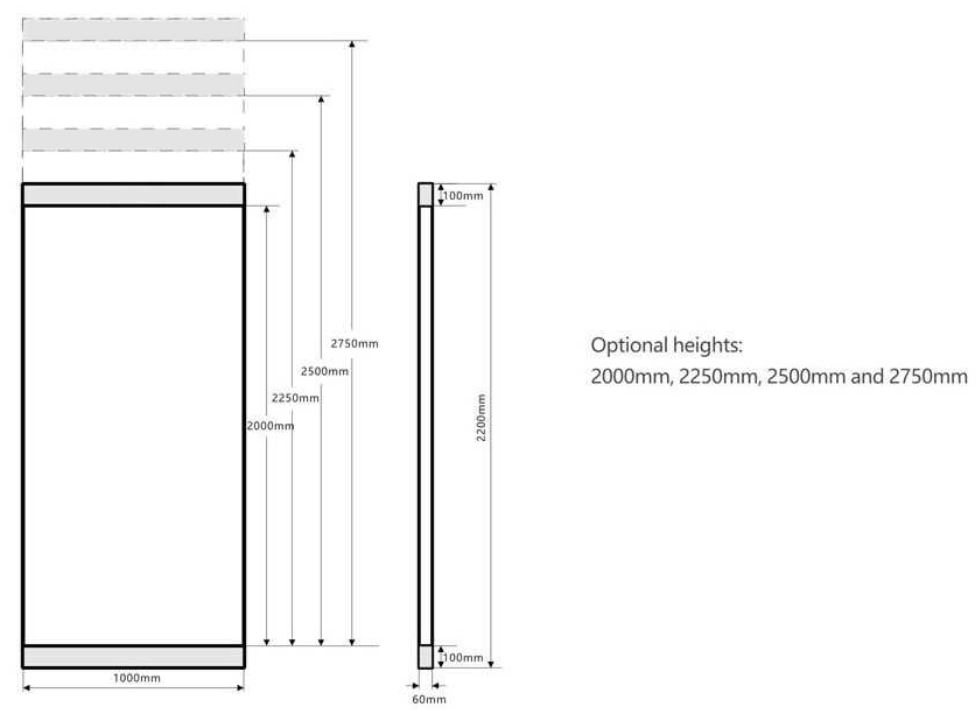 For more details about these amazing transparent LED displays and to see the whole range please visit our Transparent LED glass page 
For more information on our Transparent LED products or our transparent display products please contact us via email  or simply call our UK office on +44(0)1634 327420.