A ready-to-use digital display to show your message.
Sustainability meets design in an all-in-one indoor sign. Works straight out of the box, combining mount, display and software player in a single device.
No wires and no installation. Enclosed in a precision brushed aluminum casing, enforced with a durable front glass panel to protect from scratching and hazing.
Supports all major web content management systems with support for any industry, anywhere: airports, hotels, offices, restaurants, banks, museums, shops, hospitals, schools.
Available in two sizes: 13.3" and 31.2" diagonal up to 99% more energy efficient than comparable solutions.
Battery operated with up to 12 months of battery autonomy.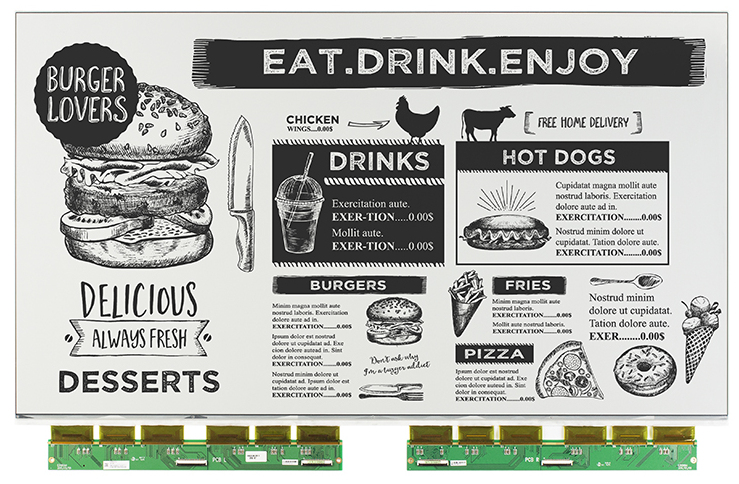 Please visit https://crystal-display.com/products/e-paper/ for more sizes and options for our e-paper range.
You can also find more indoor digital advertising options here 
For more information and pricing on our E-Paper displays or any other products of interest please contact the team today and email info@crystal-display.com or call our main office on +44 (0) 1634 327420.