Round HMI embedded TFT displays available in 1.3″, 2.1″, 2.5″ and 3″.
Overview; 
ARM processor, TFT controller, integrated SDRAM, NANDFLASH, RTC, CTP/RTP, sotware upgrades through SD card
Embedded system contains rich GUI functions
Built-in UI processing, configuration development based on graphic processing software
UI can be quickly and easily developed with RS232/RS485/CAN interface etc
No code development needed
Supports multiple languages
Industrial standard housing
Flexible in installation with multiple mounts available – rear, flush, panel and wall mount
Dustproof and waterproof design up to IP67
Low MOQ required for customisation – only 100 pieces!
Customised options include; protocols, special widgets, size of cover lens, silk screen, thickness, colour and more
Customised wireless functional module
Applications – industry, home appliances, smart home, medical etc
Supports PNG, JPEG, BMP & other image formats
Operating temperature: -20°C ~ +70°C
Storage temperature: -30°C ~ +80°C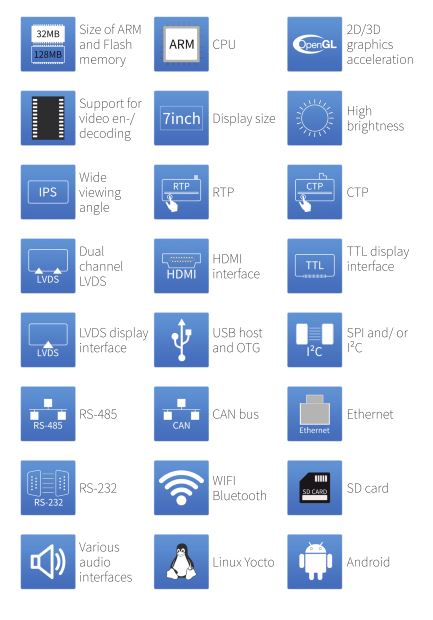 Fast HMI development is achieved in 3 easy steps for UI development;
Import pre-designed UI images
Add function widgets and config the properties
Download to FastHMI display
For our product and service overview for our ARM based HMI embedded PC / panel PC solutions please go to: https://crystal-display.com/arm-based-embedded-solutions/
For more information on our ARM based embedded solutions please click here!
For further advise and info simply contact our sales team via email or call us directly on +44 (0) 1634 327420 and we will be happy to help you!