Having visited Electronica Expo in Munich this month, CDS's Chris Bartram commented "we met a lot of important people in Germany from a number of International blue chip companies both customers and suppliers and strengthened as well as finalised a number of new agreements and orders to help further develop CDS's successful development."
One of CDS's meetings was with the world renowned Samsung Semi-conductor who confirmed their continued support of CDS for it's large format PID displays including its 98" 4K TFT LCD panel (500cd) and their excellent range of TFT LCD panels with 2500cd brightness and super high contrast making them ideal for outside use to counter direct sunlight etc.  If you see a high bright large format TFT being used outdoors, the chance is it is a Samsung PID display!
CDS will be highlighting a number of the technical details and advantages of the 46", 55" and 75" 2500cd panels very soon but in the meantime if you want any details please contact us using the contact details below.
Chris would like to especially thank Zin-U (see photo) for his time and excellent product knowledge and CDS will be supporting Samsung PID products throughout the UK.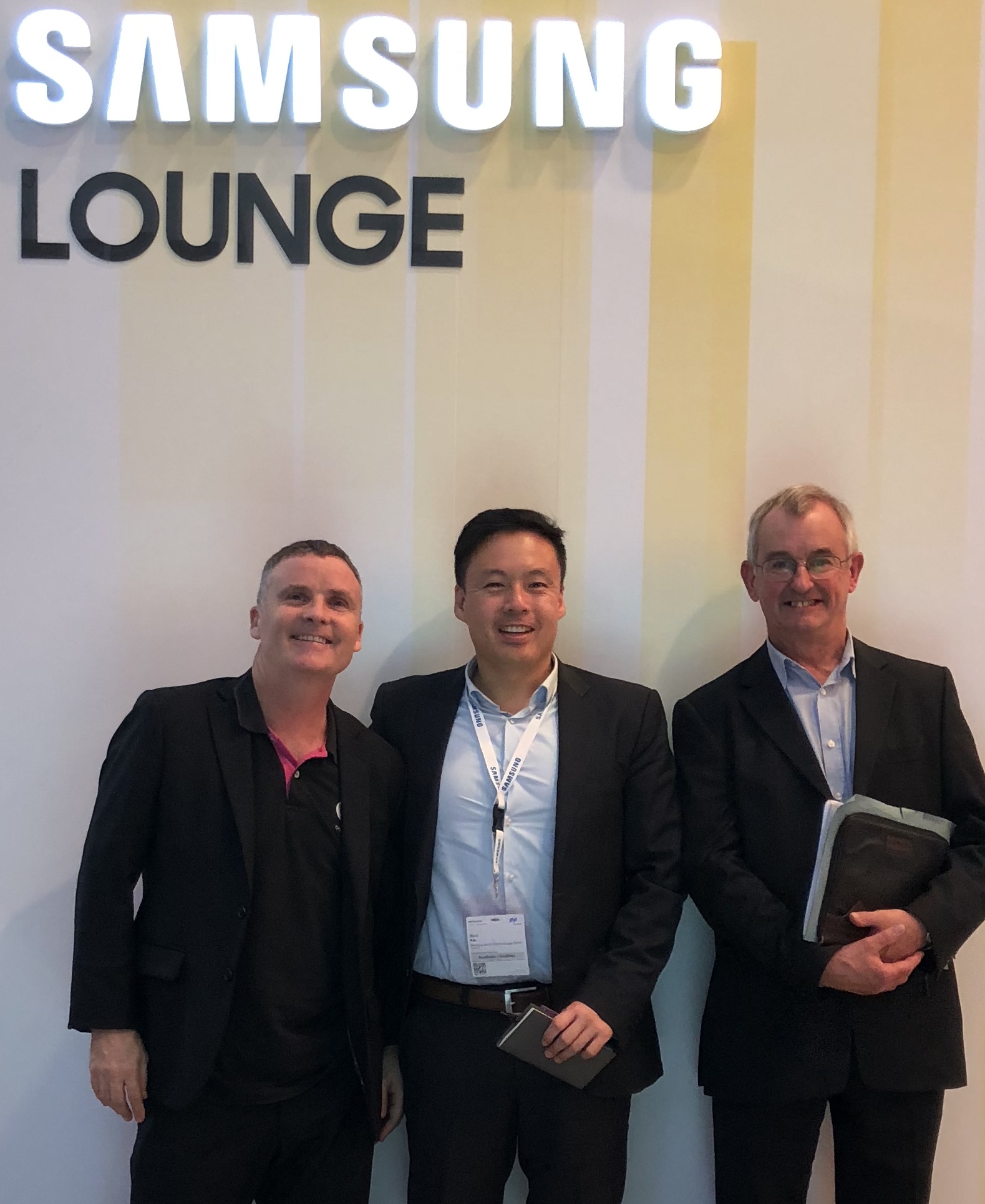 Photo from left to right = Chris Bartram (Managing Director CDS),  Zin-U Pak (Samsung Semi Conductor), and Martin Cobb (Technical Sales Manager CDS).
MORE DIGITAL SIGNAGE DISPLAYS HERE 
The full Samsung Range of displays can be found here: https://crystal-display.com/products/samsung/
For more information please email us on info@crystal-display.com or call us on our main number on +44 (0) 1634 327 420.