Crystal Display Systems (CDS) now offer the widest Range of Monitor and kiosk display products in Europe having now added to its range both in terms of Sizes, specifications and specialist monitors for specific industries such as Vending, Gaming , Banking, automation, outdoor, marine, military, and medical. This gives CDS's customers that greater flexibility and product range to ensure they do not have to make compromises and receive the best solution for their application.

Open Frame and chassis mount Monitors
These open frame and chassis products offer great benefits such as: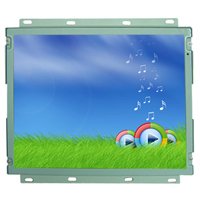 6.5″ to 84″ available with up to 4K resolutions available
Long term stability of mechanical design with VGA, DVI, HDMI, DisplayPort, and Video etc interfaces
Various built in Touchscreen options with RS232 / USB communication optional (for touch)
Excellent design to optimise air flow / heat dissipation, and minimal footprint with fine finishing with good looking black powder coated chassis (option)
Standard VESA mounting monitors for easy installation.
Some larger panels have SMPS (power supply) built in for your ease of design-In.
High Bright sunlight readable monitors.
Ultra-wide stretched display options
https://crystal-display.com/products/open-frame-monitors/
Large Format (LF) Monitors (32″-84″)
CDS's LF monitors include such unique benefits / options including: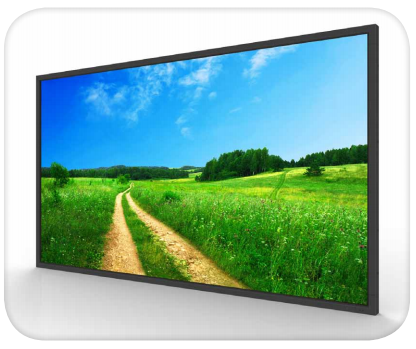 LED Backlight Technology
Industrial Grade Panel and Components
Integrated Media Player
Built-in Audio
Eco Friendly Power Timer
Smart Temperature Control System
https://crystal-display.com/products/commercial-monitors/
Touch Monitors
CDS wide range of ultra-reliable touch monitors are suitable for a wide range of applications including those that need a small slim structure for space sensitive projects as well as at the other extreme very large format interactive displays.  Options and features include:
Resistive, SAW, Infra-Red and PCAP* Touchscreen options.
Ruggedised touch with vandal resistant coverglass
Custom designs and sizes available
Built in PC options from our Panel PC options including 4:3 and widescreen formats (https://crystal-display.com/products/industrial-panel-pcs/)

Fanless designs with low power LED backlights.

CDS's Mechanical designs can include panel mount, VESA/wall mount, rack mount, OEM/desktop/table top, console and open frame designs.
Sizes from 6.5" up to 84", with the range constantly growing.
High Bright and Optical bonding options for sunlight readable.
Dual or multi touch options available depending on your budget and project requirement.
Glass to Glass sleek finish ("iPad like")
https://crystal-display.com/product-categories/touch-monitors-monitors/
*PCAP is one of the most popular touch technologies on the market now. It's the same touch screen which is used on the iPhone and iPad and is renowned for its high accuracy, and smooth finish.  All our PCAP monitors are multi touch as standard.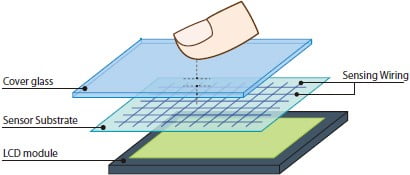 As the user touches the cover glass and not the sensor itself, they are also very durable.
For more information and to see our touch products in action please go to our YouTube channel for some excellent examples here: https://www.youtube.com/user/CrystalDisplay1