CDS – GET YOUR DESIRED IMPACT WITH TRANSPARENT FOR YOUR CHRISTMAS DISPLAYS 
Christmas is just around the corner, did your displays do you proud last year? Or do you think you could have done better? Created more of a high IMPACT in-store or on the high-street?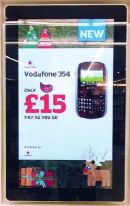 Why not check out our range of breath-taking transparent displays, with higher colour depth for stronger more vibrant colours for that desired dramatic impact, to help you amaze passers-by and customers this year!
It's amazing how these effective displays work! The transparency of the display is controlled completely by the colour of the content.
White is transparent (translucent) but black blocks the light completely, allowing you to make the products appear and disappear before your eyes! The famous REVEAL creates that WOW FACTOR!
The improved panels can give you an excellent 3D effect with moving graphics!
Check out the options as below;
TRANSPARENT LCD FOR INTEGRATION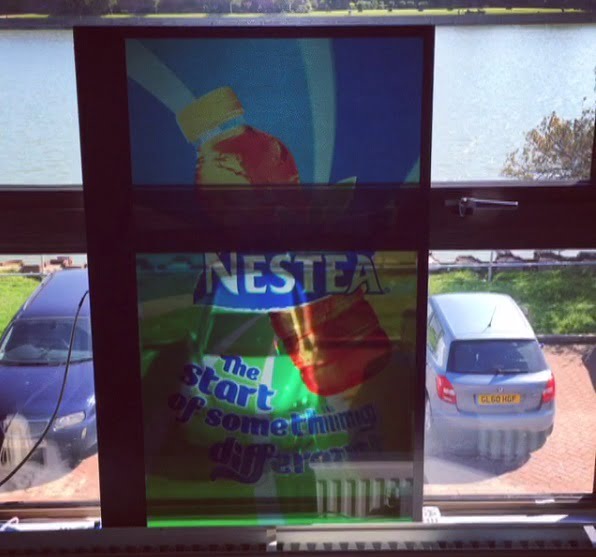 Our panel kit solutions are very popular for the creation of designer's own models and ideas and the possibilities are endless.
Some of our customers have developed amazing solutions and applications and there is no reason why others can't follow in their innovative footsteps.
With a transparent kit solution, you will have the LCD transparent screen, the HDMI media board as well as power cables so will only need housing and lighting to create your own unique display.
TRANSPARENT LCD FOR INTEGRATION & STYLISH SHOWCASES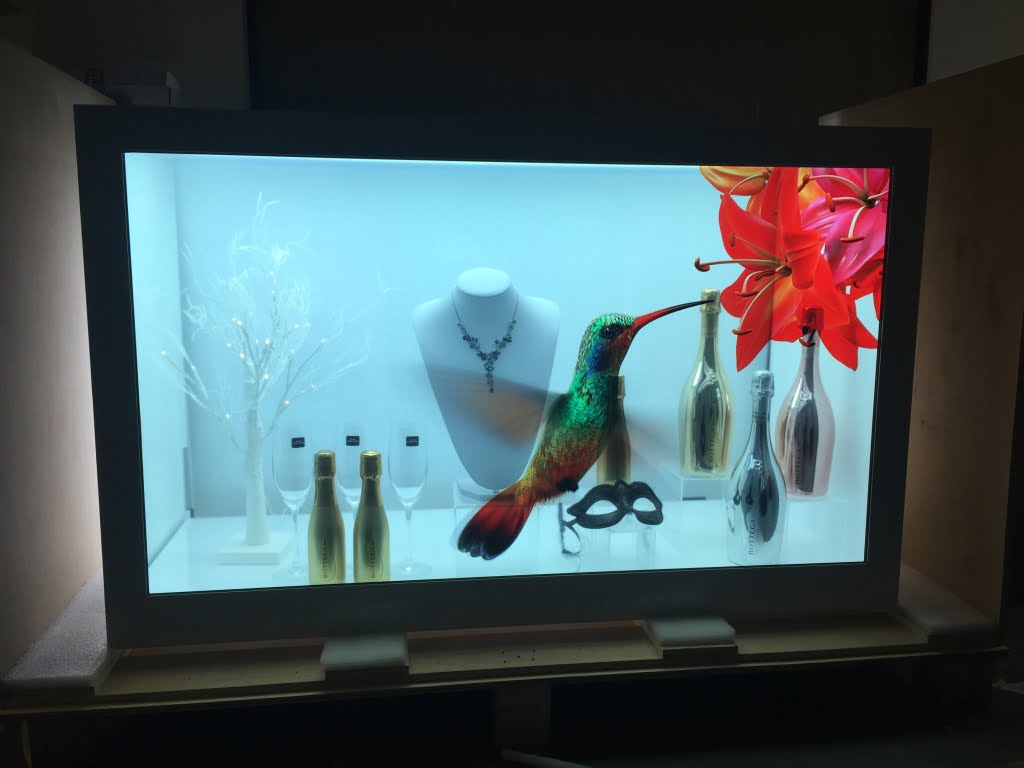 Why not inspire potential customers with our unique and innovative premium and lite transparent showcases.
​They are the ultimate display for mixing rich digital content with physical products to create an immersive customer experience.
We currently have two ranges of our showcases covering a varied range of sizes but if these don't fit the objective we also have the ability to create custom.
We can create the showcase at any size providing we have an existing Transparent LCD panel and the panels can be portrait / landscape plus produced in custom colours with your brand / logo etc.
TRANSPARENT LED TGLASS FOR WINDOWS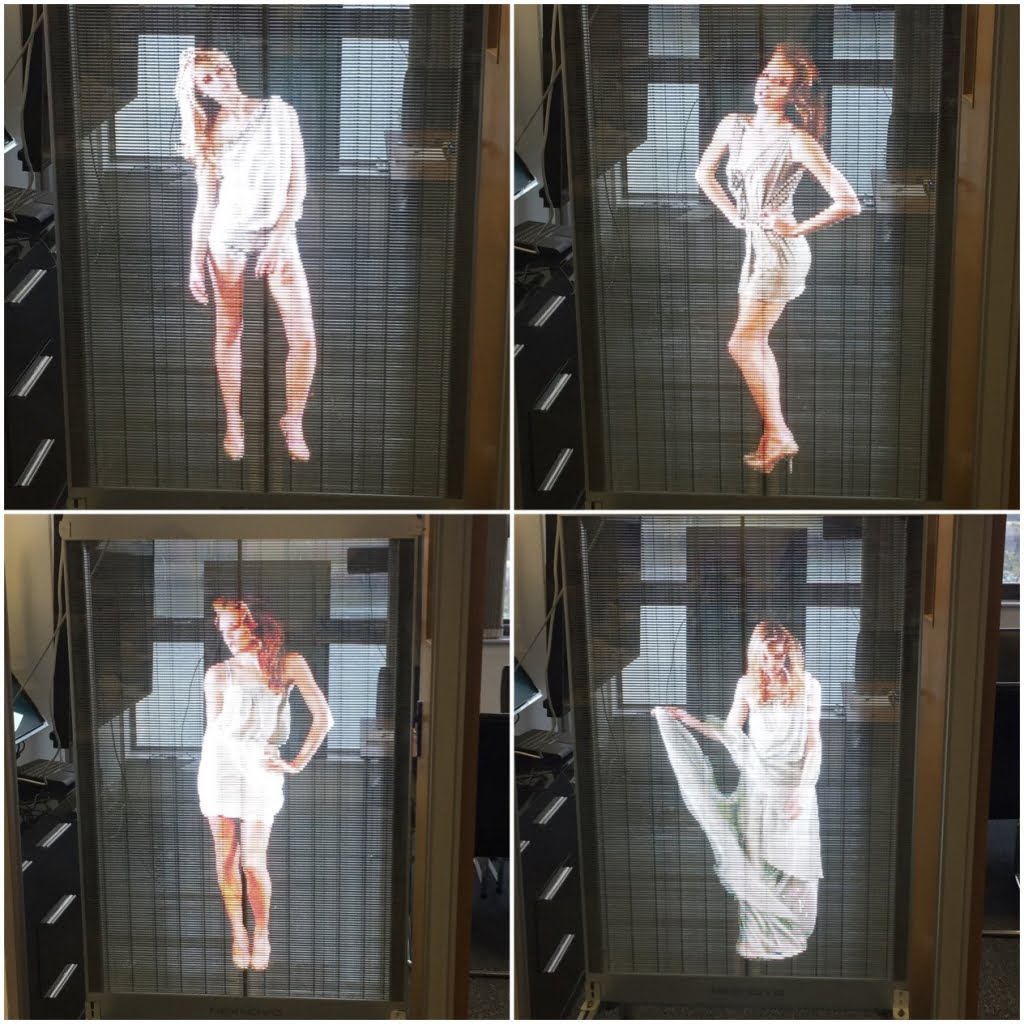 Transform your shop windows into an amazing advertising platform whilst still being able to see through into the store.
Our transparent LED TGLASS is the latest innovation in transparent technology.
Maximise the impact of your campaign without actually blocking out large areas!
The modular structure allows for flexibility and to be able to build into any size required.
LARGE VIDEOWALL DISPLAYS
You don't have to "Go Transparent"…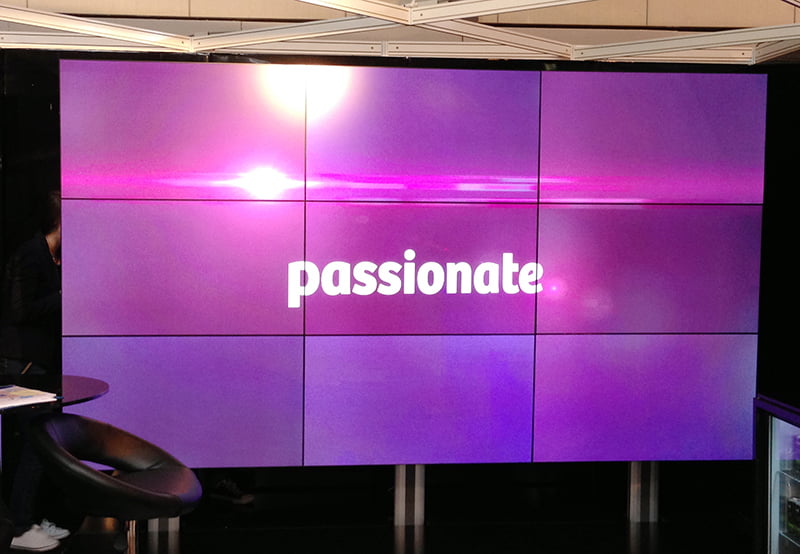 You can still go large and get your message across though with our incredible and virtually seamless LCD videowall displays.
Add OOMPH this year and leave the lasting impression for Christmas which will last all year round.
Follow the links for further information on each product or simply contact us!
Visit our Digital Signage Webpage to check out the full range.  
For full specs, quotes and more info on any products listed please contact the team via email info@crystal-display.com or call +44 1634 327420.