With 5 different ways to mount your LED transparent glass poster there is so many opportunities for easy advertising.
You can opt for out the front of your shop (if within a shopping mall as these displays are not IP65 rated for outdoor use).
Or you can choose freestanding, floor standing, standing on a window ledge or hanging!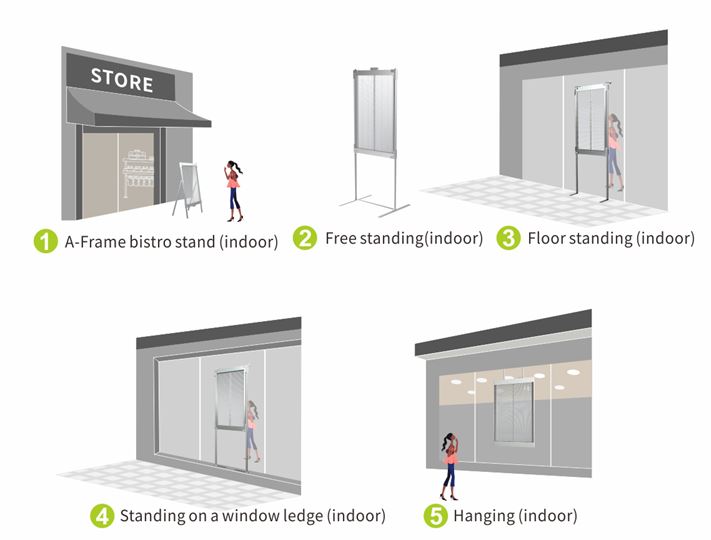 Whatever way you choose the posters will look great 🙂 and they are so easy to create amazing content for!
Check out our latest transparent LED poster install here – https://crystal-display.com/transparent-led-glass-install-for-mcdonalds/
For more details about these amazing transparent LED displays and to see the whole range please visit our Transparent LED glass page 
For more information on our Transparent LED products or our transparent display products please contact us via email  or simply call our UK office on +44(0)1634 327420.