CDS can offer you our standard modular transparent LED panels as finished modules as well as custom sizes to meet your requirements.
Depending on the required pixel resolution our Transparent LED panels can achieve a Transparency of up to 80% as well as an amazing brightness up to 6000cd, which is excellent when in direct sunlight and offering amazing sunlight readability.

Check out the McDonald's install example as below.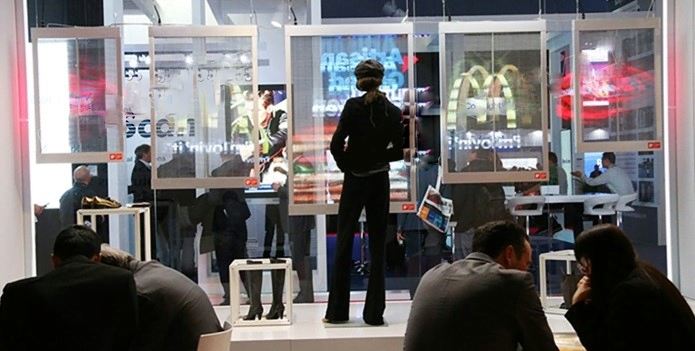 Amazing example of a window display where the display is still visible and the shop front is not blocked by huge massive advertising displays.
To take a closer look at our Transparent LED glass displays please visit https://crystal-display.com/products/tled-glass/
Or to speak to the team about a specific project please contact us via email or call +44 (0) 1634 327420.