Why Consumer Tablets Should not be used in OOH Applications?…
Because they are not designed for this and are unreliable. Due to this, in a short period of time after install they will stop working and integrators will have to remove them or even replace, equalling more cost and impact on reputation etc.
Consumer tablets are designed for personal use based on 8 hours a day mostly this makes they are totally inadequate for displays that can be used up to 24/7 in the public domain.
For a successful retail tablet install you need to opt for an enterprise tablet from CDS – take a look at our N series!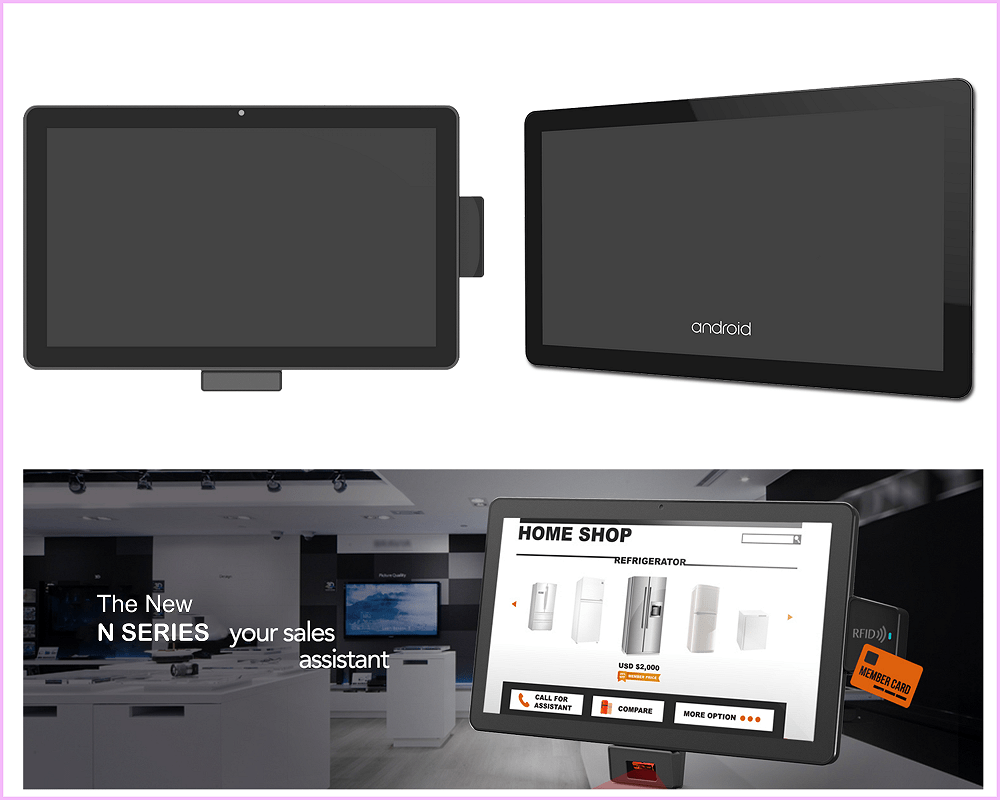 An incredible range of professional android tablets that are form, fit and function for retail digital signage and won't let you down in action.
Not only are they designed as an all in one self-service kiosk, but they also have so many features and benefits.
They embody an option for attachments such as a magnetic card swipe, RFID readers and barcode readers that enables applications in system terminals, retail stores, restaurants, hotels, self-service kiosks etc.
For more information on this product please visit https://crystal-display.com/products/android-tablets/
Interested further in our digital signage range? Please visit our digital signage webpage. 
Or to simply find out more information about this product and request data sheets contact the team via email or call our UK main office +44 (0) 1634 327420