Check out our recently launched high brightness displays with high resolutions, available from 32" to 55".
This series of high resolution (Resolution up to 3840×2160) high brightness digital signage displays are ready to impress all!
High brightness displays opt for a higher visual clarity in highly ambient environments and with 4K resolutions the clarity will be even more remarkable!
The incredible digital signage LCD displays are all high brightness (from 1,000 nits), with wide viewing angles, with a greener design (low power consumption) and long product life.
All of this alongside the standard high quality product and service expected from Crystal Display Systems and full technical support.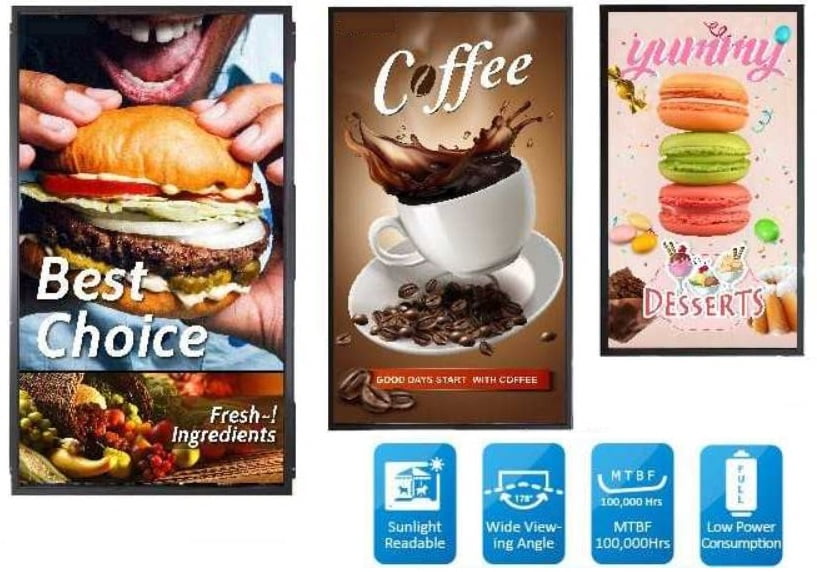 To check out the full range of high brightness monitors please visit https://crystal-display.com/products/high-brightness-monitors/
Check out our full range of Sunlight Readable Displays
Or to simply find out more information and request data sheets and pricing contact the team via email or call our UK main office +44 (0) 1634 327420