Check it out, Eatsa "The Future of Restaurants Now", have optimised the technology of transparent LCD displays to serve customers in their restaurants quickly and efficiently.
This even means without any staff interaction. So customers simply use an app on their phone to check out the menu and can then order from a tablet inside the restaurant and can pay at the tablet by swiping their cards.
"Eatsa's technology platform empowers restaurants to deliver a magical customer experience, while serving more customers, faster and more efficiently."
A completely unique customer experience is created for hungry visitors whereby the fast food chain uses technology to automate the ordering and pick-up processes.
Each food delivery "cubby" is fronted with a transparent LCD display which shows content on the front then flashes when the order is ready. The box then turns black and when it changes yet again it reveals the food order which is ready for the customer to collect and consume. Just like magic, the food appears.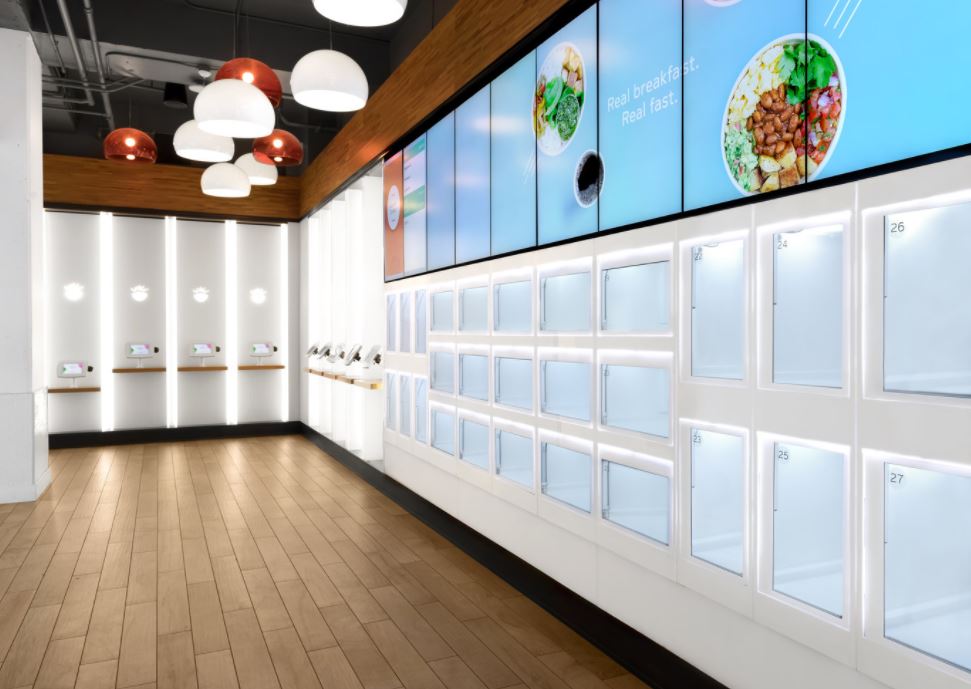 To read the full article from Tech Insider* please click here
*Content and photos provided bu UK Business Insider Magazine and Tech Insider
For more information on our transparent displays please visit our webpage
Or to simply find out more information and request data sheets contact the team via email or call our UK main office +44 (0) 1634 327420