Lumineq TASEL transparent displays in custom designs – just as rugged and long lasting as all the Beneq displays offered.
They offer new possibilities in blending display technology and glass materials. The combination brings contemporary designs to life.
In the future, Beneq will be working with flexible displays that will allow integration into rounded shapes – something we get asked about at CDS all the time!
The next generation glass substrates will allow bending the display once to suit yet another set of new curved display applications. And if a touch UI is what you are after, there are possibilities for that as well.
Any everyday glass surface can incorporate display capabilities to enable a more interactive world.
With transparent Lumineq displays, this is not a futuristic vision anymore. It is reality already today.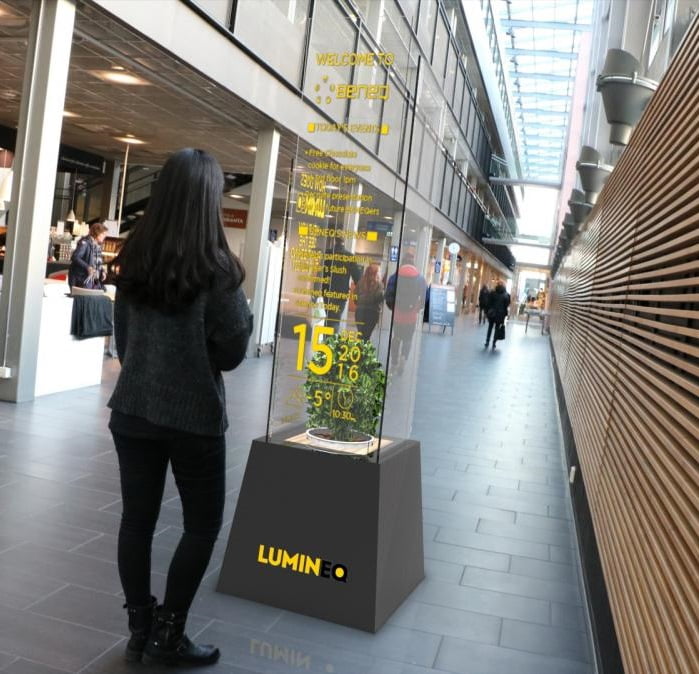 For more information please visit our Beneq's Electroluminescent Displays webpage 
Check out Beneq Transparent EL displays
If you have any questions or would like any additional information, pricing or datasheets, please contact us via email or call us on +44 (0) 1634 327420.