WE REVEAL THE LATEST TECHNOLOGY FOR GAMING AT THE ICE TOTALLY GAMING SHOW
WHAT?- The most international business event in gaming, ICE TOTALLY GAMING
WHEN?- 6-8th Feb 2018
WHERE?- Booth S9-339, The Excel London, UK
WHY?- Because we have the most amazing range of low cost solutions for gaming and we have been saving our customers a lot of money and want to help YOU!

Here is a taste of what you can expect at the show;
THRUU GLASS INVISIBLE ITO PCAP SENSORS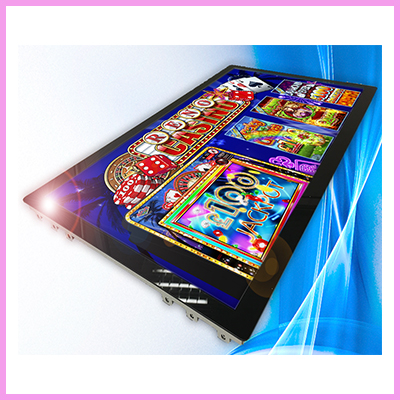 At ICE you will see several people using the older touch technology with copper wires running through the touchscreen which hinders the user and the light output from the display and can also be perceived a bit ugly by some users. Also, if exposed to brighter light reflection off those wires can be unwanted.
We, on the other hand, use its "invisible" PCAP sensors improving the user/viewer experience with excellent accuracy and robustness.
We have a vast range of open frame monitors;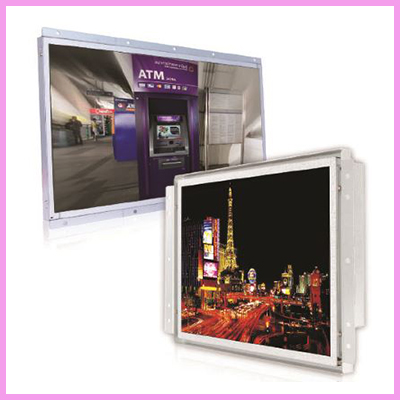 6.5″ to 84″ available with up to 4K resolutions available
Long term stability of mechanical design with VGA, DVI, HDMI, DisplayPort, and Video etc interfaces
Various built in touchscreen options with RS232 / USB communication optional (for touch)
Excellent design to optimise air flow / heat dissipation, and minimal footprint with fine finishing with good looking black powder coated chassis (option) and more.
CANVAS TRUE MATT DISPLAY TECHNOLOGY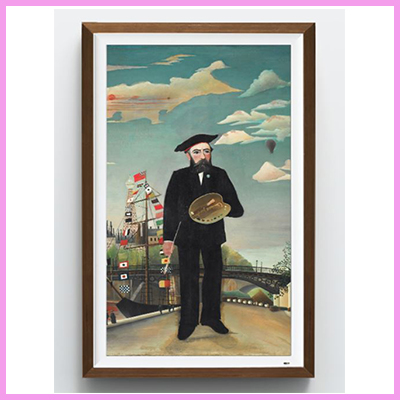 This CanvasVue technology must be seen to be believed as nothing has been witnessed like it before. The technology can allow digital images of paintings or traditional portraits etc to look just like that i.e. a painting or portrait!
Adds a touch of class
Flexible and easy to use
Replacing painted media to give a truly lifelike digital canvas in true colour
Available in 21.5" full HD, 32" full HD and 49" 4K ultra HD
HDMI connection to connect to customers own media or users can benefit from the built-in storage via USB port.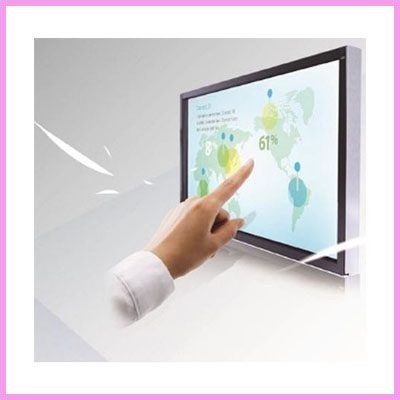 Our wide range of ultra-reliable touch monitors are suitable for a wide range of applications including those that need a small slim structure for space sensitive projects as well as very large format interactive displays.
Options and features include resistive, SAW, Infra-Red and PCAP touchscreen options. Ruggedised touch with vandal resistant coverglass and custom designs and sizes available.
Follow the links to check out more features in the range.
STRETCHED DISPLAYS WITH BRIGHTNESS UP TO 2,000 NITS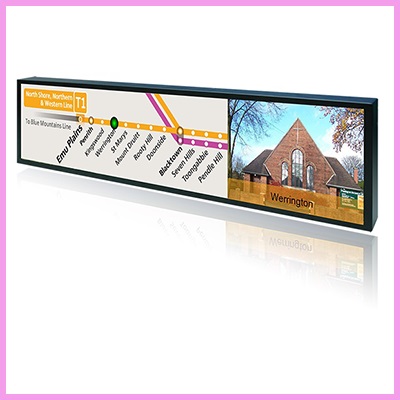 We have an amazing, vast range of ultra-wide stretched displays to offer you! Enclosed monitors as well as panels and kits for integration.
Sizes available from 6.2″-86″, Native & Cut, Hibrite/sunlight readable options, ultra slim point of sale options, high resolution, ultra-wide viewing angles, transparent versions, square versions and landscape & portrait options.
As well as this we also have added a new small format Letterbox TFT range! We can increase the brightness for many of our wide stretched displays to 2,000 nits with no tooling fee.
WOW-FACTOR 3D HOLOGRAPHIC LED FANS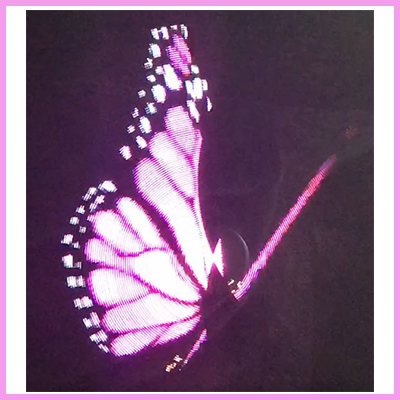 Low cost unique display that catches everyone's eye both up close and from a distance. The impressive single-bladed device can create a vivid 3D holographic animation making the blade behind the LEDs disappear leaving behind just a floating object.
42cm Diameter
Resolution 450px (D)
Refresh rate 10fps
Embedded Micro SD Card
Conversion software included
Check out the latest range of HD Slimline Android Digital Advertising Displays, with their built in HD android media players they require no additional hardware such as PCs, DVD players, excess cables or software, you simply load your media onto a USB stick then plug and play.
Button-less tempered glass face
Fitted with commercial grade panels
Eco-friendly power timer
Simple and intuitive piece of scheduling software
HDMI and VGA inputs
NEW LOWER COST 4K DISPLAYS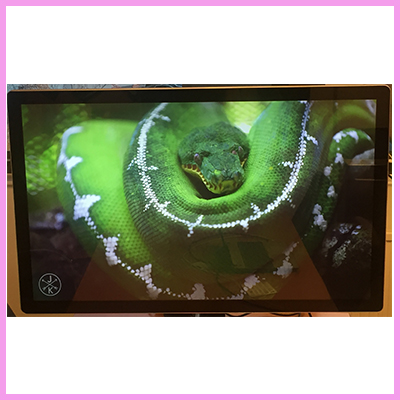 4K displays have never been so sexy and so cost effective!We are showing off some of our range at ICE Totally Gaming next week. We have a 28 inch 4K monitor as well as a 43 inch PCAP touch interactive monitor.
Many companies are put off by 4K because they feel it is a huge cost adder for their projects but we are keen to prove to our customers that this is no longer the case!