The new trend for round TFT displays can be linked to the rise in wearable devices, such as smart watches.
These high-end consumer products primarily need round display screens which have high display resolution and vivid colour in display performance. Here at CDS we can offer monochrome graphic LCD, round colour TFT LCD and round OLED displays.
Round LCD TFT advantages;  
Compared to round OLED display screens, TFTs are much cheaper which is ideal as many consumer products are very price sensitive.
Our newly designed backlight means the TFT is thinner than ever before (less than 2mm)
Touch screen available (PCAP)
Round OLED display screen advantages;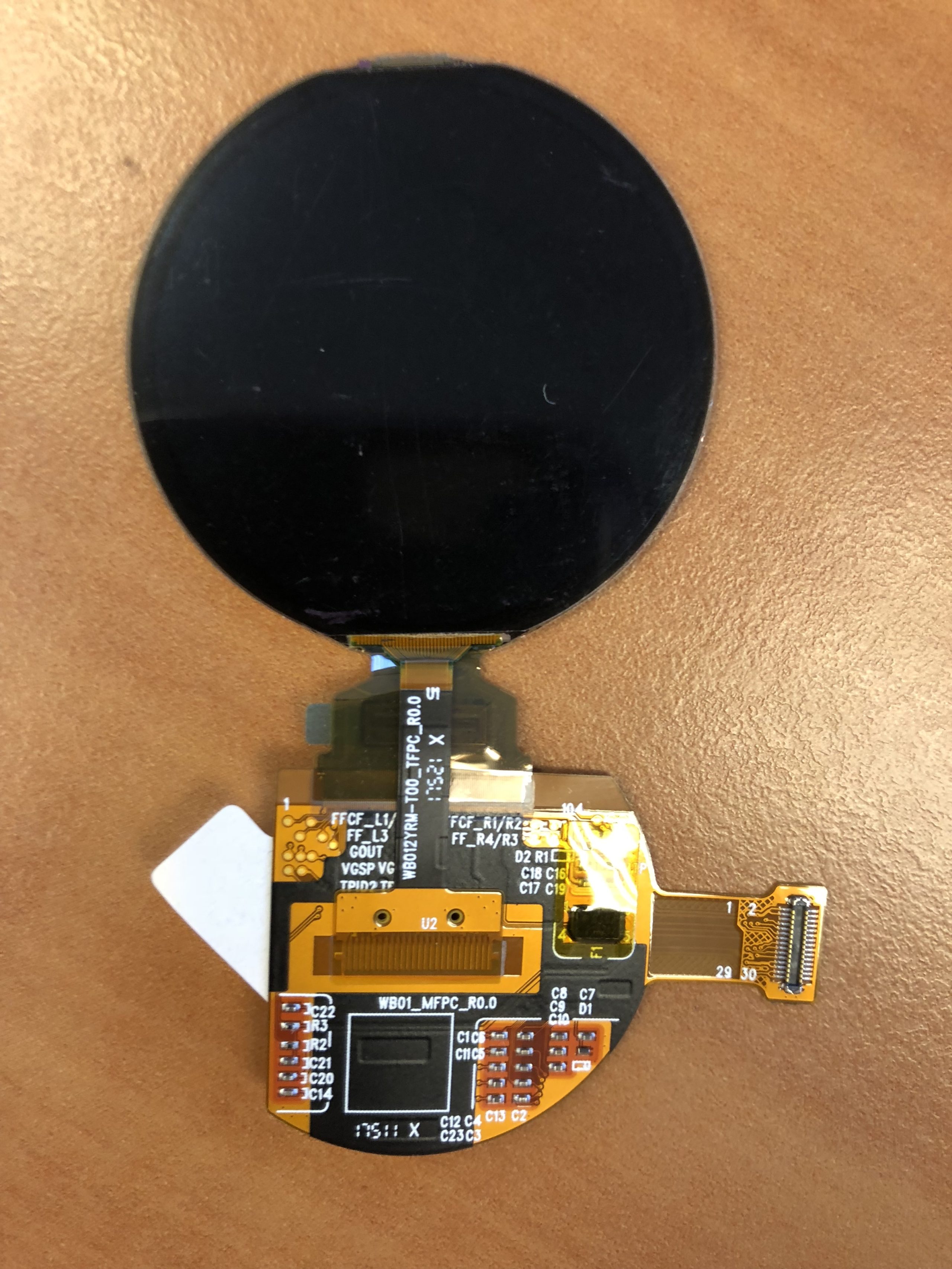 The main advantages are the thickness and the power consumption
OLED also gives higher contrast to achieve more vivid colours
Biggest disadvantage is the cost is higher than standard TFTs
Our range of round displays;
1.22 inch
1.3 inch
1.39 inch (OLED)
1.5 inch
2.1 inch
3 inch
3.4 inch
For specs and pricing please contact us directly.
Interested in more TFTs for automotive projects? Please check out our ever-popular 12.3″ stretched automotive TFT display. 
To check out our full range of Small Format Colour TFT LCD displays please click here
Or to simply find out more information and request data sheets contact the team via email or call our UK main office +44 (0) 1634 327420