Take a closer look at our huge range of stretched LCD displays by seeing a few sneak product previews as below;
LATEST SHELF EDGE PRODUCT – THE SLIMMEST ULTRA WIDE STRETCHED
We have launched a new range of wide stretched LCD Point of Sale displays for advertising directly on the shelf edge and this amazing low cost display is "bezel-less" with no bezels in-between each display, a huge advantage which customers have been asking us for years!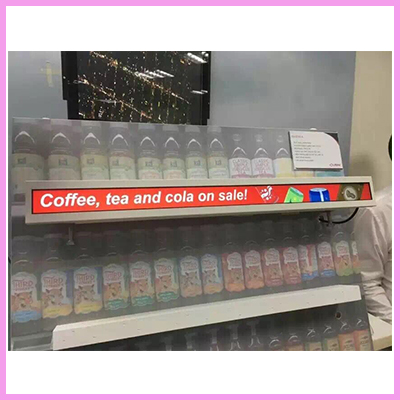 There are currently two models in the range – a 21″ cut from a full HD panel and a 27.5″ with a 1366 x 70 resolution with new designs coming soon.
The displays have a DVI input as standard (HDMI available). This gives the flexibility for installation and applications.
Also available as a panel and kit (without housing) for being integrated into your own designs.
---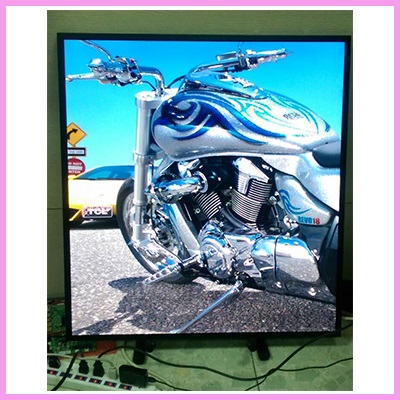 We have two "almost square" monitors in 27.3″ and 42.1″ as well as a 26.5″ panel and kit.
These square displays are incredible with their impressive viewing angle the panels are especially eye-catching and allow for striking designs.
Mosaic displays using these Square displays can redefine interior spaces and provide many possibilities for creative design and providing a dynamic new way to deliver art and information. A perfect digital advertising tool to enhance the brand experience in any space.
Follow the links for more information. Now available with touch, ask us for details. 
---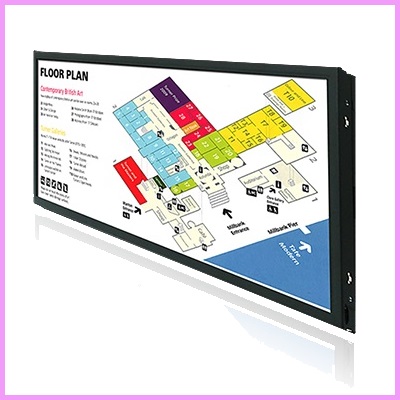 ​We have introduced Native (no cut) Ultra-Stretched Panel Series to our product range from manufacturers including; Samsung, AUO & LG.These are impressive Panel only, Ultra-wide stretch bar type TFT displays for digital signage and public transport, suitable for panoramic content view or applications for Transportation, Automation and Digital Signage.
Also suitable for ticket and vending machines with ultra-wide aspect ratio and outdoor requirements.
Including the humongous 88″ monitor from LG.
For more details follow the links.
---
We have pushed the 86″ in the past and now there is a whopping 88″ from LG, WOW 🙂
This impressive LG 88 inch Ultra Stretch display is a new signage format with a 32:9 widescreen that can display dynamic content depending on the user's installation environment. (E.g. airports, subways, banks, art galleries, or retail stores).
This product is also a work of structural art that can be seen as digital decor with an immersive viewing experience.
---
MUSEUM BROUGHT TO LIFE WITH WIDE STRETCHED TOUCH DISPLAYS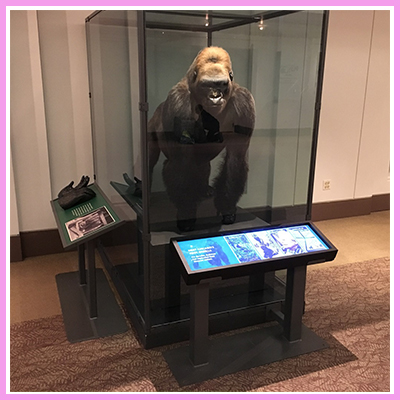 We have pleased yet another happy customer with our wide range of ultra-wide stretched display products, this time for a 38.1 inch stretched touch monitor project for a Museum.
Our customer approved a great sample of the MO-381-EW-800-T, provided by our team and went forward with a successful roll out project!
With noted editions from our customer (which our R&D team happily proceeded with) we produced a further 15 completed pieces for the Museum.
Follow the link below for more info and a YOUTUBE clip of the product in demo.
The new high performing range of 4K wide stretched display monitors with super resolution- THE WORLD's FIRST 4K resized LCD!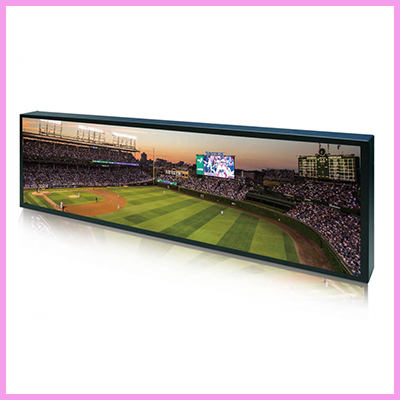 One way to make your digital content even more dynamic- on a stretched display that is 4K!
The range begins with 34.8, 35.8 and a 44.8-inch models with more on their way.
Cut from a 4K panel the displays have exciting resolutions of 3840 x 536 and 3840 x 1076.
MIXING TWO INCREDIBLE TECHNOLOGIES TOGETHER – TRANSPARENT & STRETCHED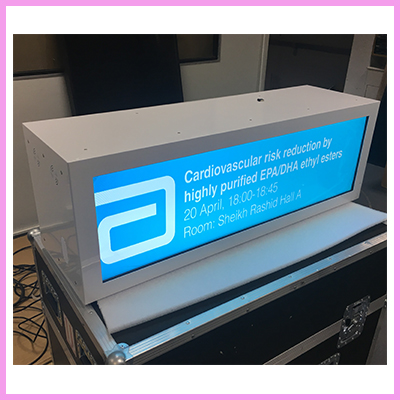 We have recently manufactured a wide stretched LCD transparent showcase for one of our customers, but the project was cancelled.
This is a 55″ cut display as you can see in the image right and you can follow the links to see the display in action via YouTube.Due to this cancellation we are looking to offer the stocked display at a FANTASTIC price.The special deal is $7,000 (usually $12,626).
---
OUR SLIMMEST EVER ULTRA WIDE STRETCHED DISPLAYS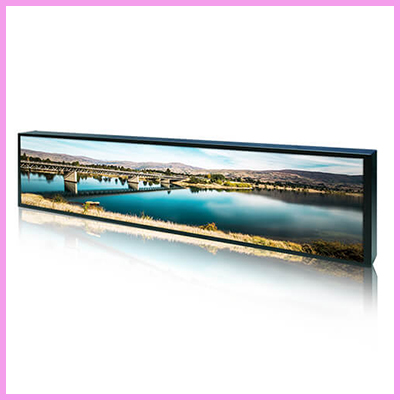 You may have realised that we offer a wide range of ultra-wide stretched displays and may have even seen some installed and in the flesh, but did you realise how slim they've now got? We now have four ultra slim stretched monitors; a 27.5″, 34.8″, 43.5″ and a 47.8″.
With the smallest height being an incredible 38.8mm!
These super slim displays can be used in more space concerning projects and applications. Many customers think the slimmer the better for a unique look and differentiation in design.
---
SMALL TFTS WITH EXTENDED TEMP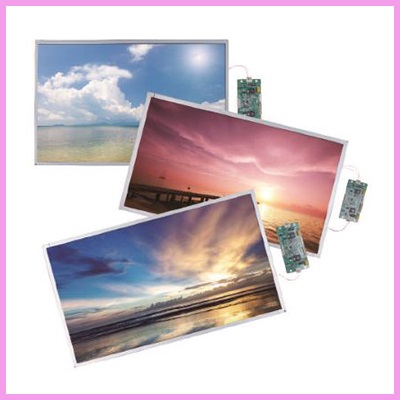 We have launched a new range of small format TFTs with extended temperature which we feel are ideal for many industrial applications but specifically automotive projects.
Follow the links to check out a highlight from the range, the 11.9" Bar Type LCD display, the CDS CA119AWU01HS.
It has an operating temp:-30 ~ +85C as well as many other impressive industrial features.
We are continuously adding to our small TFT display range but if you can't find anything that suits – please ask us and we can help you.
---
CHECK OUT THE LATEST INSTALLS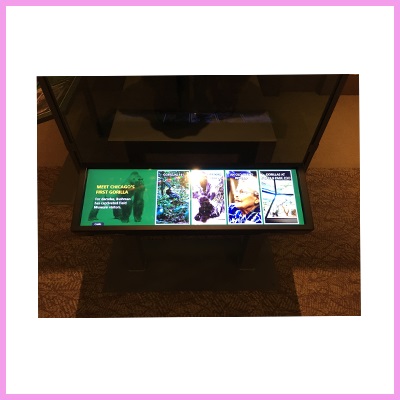 The best way to check out technology is to see it in action!
Sometimes checking out a sample in the flesh isn't enough, you must image it installed and in action.
Well we have put together a few of our latest stretched projects together for our customers to check out and refer to when looking into wide stretched displays for their requirements.
To check out our full range of wide stretched display monitors please visit our main Bar Type Displays Webpage
You can compare to more digital signage display options here https://crystal-display.com/category-digital-signage/
For further advise and info simply contact our sales team via email or call us directly on +44 (0) 1634 327420 and we will be happy to help you!