Date for your Diary: Latest HMIs & SBCs at Electronica 2018
CDS partner Garz & Fricke will present the latest HMIs and SBCs at Electronica 2018 next week in

Hall B5, booth 300
The current HMI line is being expanded with the addition of a 15.6-inch HMI with PCAP touch from the SANTOKA family. Outstanding features of the device designed for outdoor use include its high-brightness display combined with a wide viewing angle and optional optical bonding. This ensures exceptional readability and an extremely clear display. An extended operating temperature range as well as moisture protection means that it is ideal for applications in areas such as smart vending and ticketing.
The very broad ARM-based SBC line, which also serves as the basis for Garz & Fricke panel PCs, is celebrating a new arrival with the NALLINO small form factor board. Featuring a Cortex A7 ultra low-power CPU from NXP (i.MX6ULL) and extended temperature range, it is aiming at the market for mobile applications, with displays spanning up to 5 inches in the diagonal, and includes optional Wi-Fi and Bluetooth connection.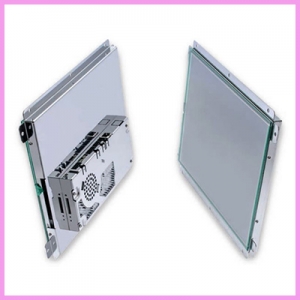 Find out more here: NALLINO core
To date, Gary & Fricke has been well known for its equipment designs allowing for the different mounting options of rear, panel and completely flush. At Electronica, this portfolio is to be augmented by the further option of the SANVITO Wall-Mount line, which allows for both operation on walls as well as recessed mounting together with the additional option of attachment to a support arm (by VESA mount). An expansion slot with PCIe and USB interface permits fast adaptation, such as to accommodate different bus systems. Target applications here include display and operating units for building automation (HVAC) and room reservation systems as well as use in POS/POI systems or patient terminals for hospital beds.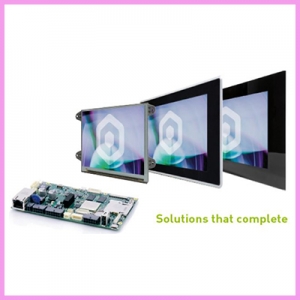 Save the Date!
Our Technical sales team will on hand in Munich to introduce you to these and other new products. The specialists will be pleased to respond to your questions and ideas in person and thus help you find the best possible solution for your application. The Garz & Fricke Team is looking forward to your visit. You'll find us there in Hall B5, booth 300.  Ask for Chris Bartram or Sascha Ullrich who will be able to help you.
CDS Headquarter = +44 (0) 1634 327 420.  Email info@crystal-display.com
For our product and service overview for our ARM based HMI embedded PC / panel PC solutions please go to: https://crystal-display.com/arm-based-embedded-solutions/
For more information on our ARM based embedded solutions please click here!