Check out the new 32.1-inch colour e-paper display, a reflective electrophoretic technology display module based on TFT active matrix with colour filter design.
With a 31.2" active area with 1280 x 720 pixels, the display is capable to display 4096 colours depending on the display controller and the associated waveform file.
Key Features;
4096 colours
1280 x 720 display
Ultra-wide viewing angle
Ultra-low power consumption
Pure reflective mode
Bi-stable
Commercial temperature range
Landscape and portrait mode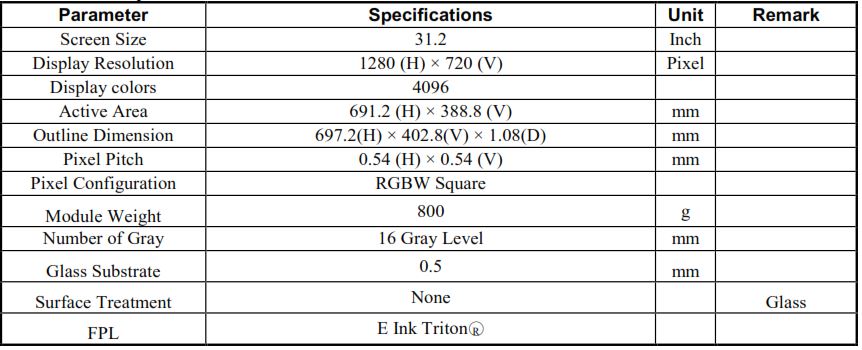 Check out our webpage for more detailed information https://crystal-display.com/products/e-paper/ 
For more information and pricing on our E-Paper displays or any other products of interest please contact the team today and email info@crystal-display.com or call our main office on +44 (0) 1634 327420.