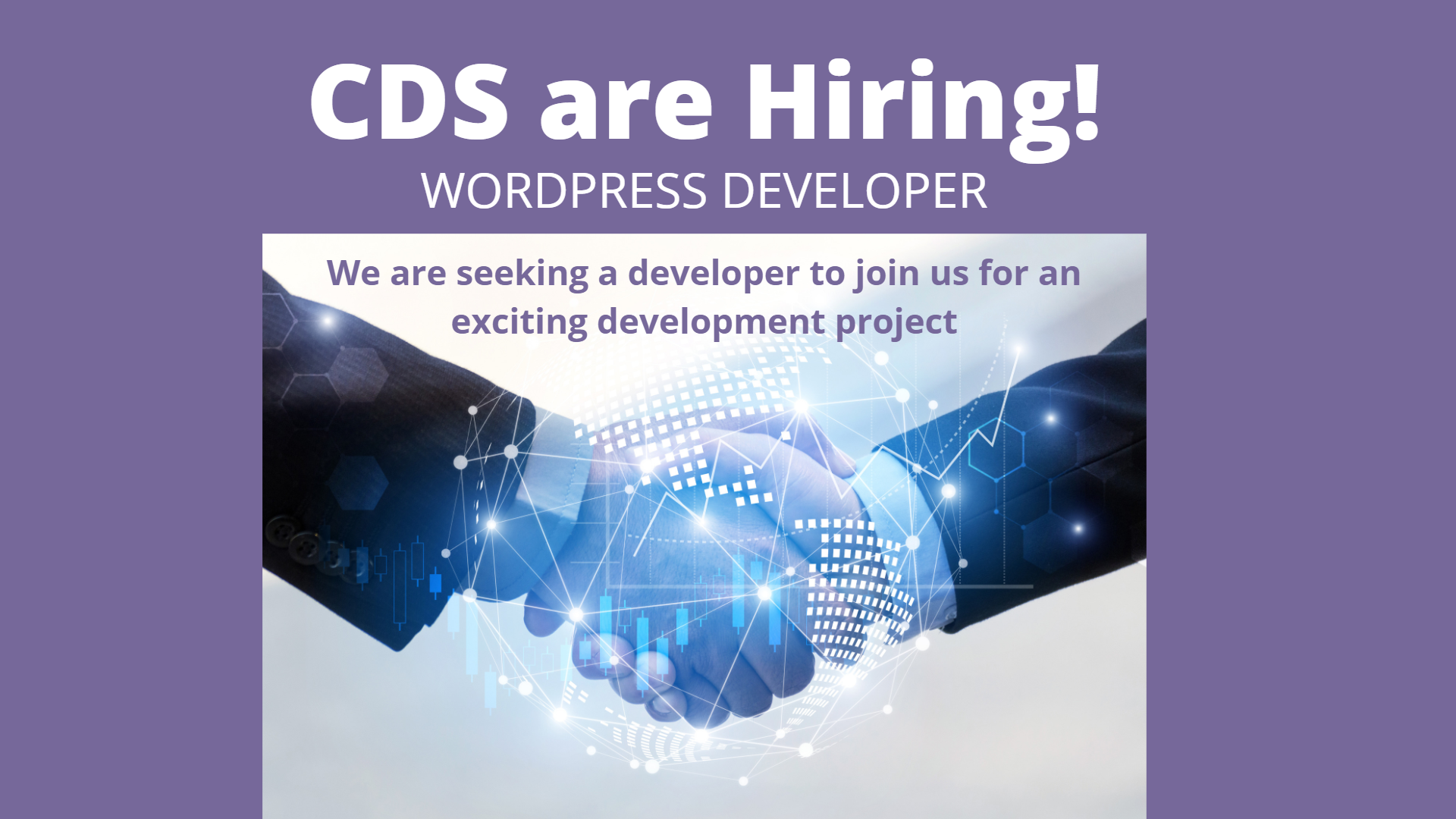 Due to continued expansion of our business we are seeking a developer to join us for an exciting development project.
The ideal candidate will have at least 2 years of experience in building and maintaining websites, but not necessarily within a commercial organisation. In-Depth knowledge of the WordPress platform is essential and some knowledge of launching, hosting, and maintaining websites are also key skills for the role.
Applicants will be expected to 'hit the ground running, to work, swiftly accurately and often independently to help us meet deadlines, but you will be working within a relaxed friendly atmosphere.
We are looking to find an extremely motivated, hardworking and creative individual who is looking for the best possible next step in their design career, or even first step out of University looking for some practical experience to enhance their CV, receive an excellent reference and have a specific project to refer to when they move to their next working position.
Job role requirements for the role of Junior / Mid-weight WordPress Web Developer
Developing, maintaining and optimising our bespoke WordPress websites
Maintenance and improvement of existing features & plug-ins
Contributing to the development of new features
Contributing to ensuring the security of the platform content
Working with the CDS team to bring our ideas and improvements to life
Can proactively spot and rectify problems
Working knowledge of the Google Development tools
Knowledge of HTML, CSS, PHP and JavaScript but does not have to be a developer
Knowledge of SEO and how we can improve our site accordingly
Working knowledge of Google Analytics and being able to demonstrate to the team what improvements could be made and show improvements where possible once items implemented
Ideally, an individual who can tackle all stages of web development – from discussing client needs, planning and design, through to build and deployment of each project.
Good communication skills and the ability to work closely with others
Very strong attention to detail – pixel perfection required!
Remuneration: This is not a paid position but if a good job is done a potential bonus at the end could be given (and this is a genuine statement).
Apply for the role of Junior/ Mid-weight WordPress Web Developer Internship today as everyone will receive a reply.  To apply for this position please email your application to Chris at bartram@crystal-display.com including:
CV, and Covering letter including why you think you would be good for this position; and
A brief 2 page report on our website and the issues that need addressing, and your possible improvements.