Have you checked out our 1920 x 720, high resolution, TFT LCD yet?
With a wide temperature range and being an unusual bar type LCD with PCAP touch as standard it is perfect for applications such as automation.
CDS123WU01  Features
12.3-inch (Ratio 8:3) display
Resolution: 1920RGB x 720 resolution
High brightness: Typ.1000nits
Interfaces: 2 port LVDS
Operation Temperature:-30~+85C
Storage Temperature:-40~+95C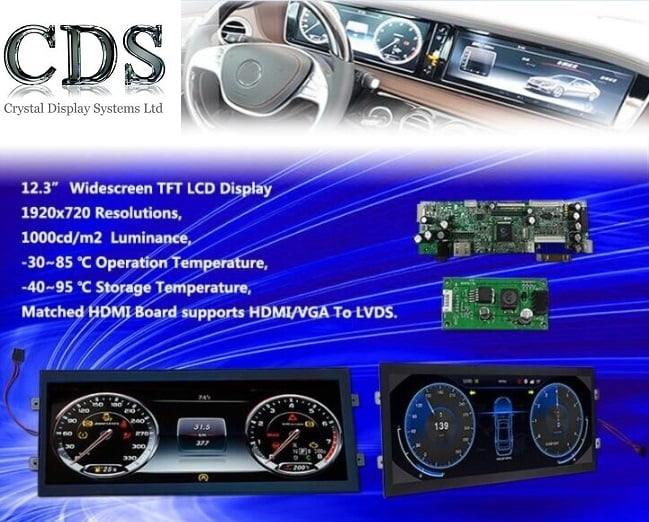 Don't forget we can also offer custom designs to suit you and your application!
Custom options including advanced backlight life, brightness upgrade and improved viewing angles as well as technical support and advise.
All of our advertised panels on our website and in our Newsletters are available now in mass production!
For specs and pricing for any model of particular interest simply contact us.
To check out our full range of LCD TFT displays please click here
Or to simply find out more information and request data sheets contact the team via email or call our UK main office +44 (0) 1634 327420