We have launched a new wide stretched LCD Point of Sale display for advertising directly on the shelf edge and this amazing low cost display is "bezel-less" with no bezels in-between each display, a huge advantage which customers have been asking us for years!
Multiple versions available depending on customer requirements!
The M0-275-001-EW-1000-L has a DVI input as standard but a USB model is also available as well as a version with a built-in Media Player now available.
This gives the flexibility for installation and applications.
Also available as a panel and kit (without housing) for being integrated into your own designs.
It is a 27.5" cut Display with 1000 nits brightness via an LED backlight.
Resolution = 1366 x 70 pixels and a viewing area of 697.7(H) x 35.7(V)mm.
The outside dimensions are only 722.1x 69.7 x 38.8mm.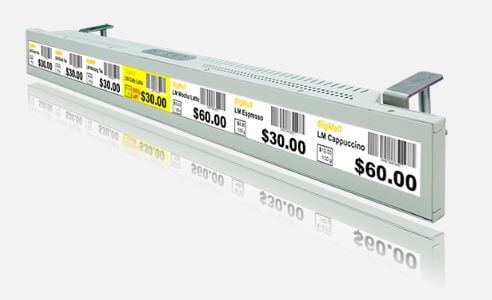 Check out the spec for the DVI version sheet below;
For spec sheets and pricing please contact us via email on info@crystal-display.com or call us on +44 (0) 1634 327420
To check out our full range of wide stretched display monitors please visit our main Bar Type Displays Webpage