As  a specialist in transparent Displays we are often asked whether T-LCDs can be used in ambient light, i.e. without a backlit showcase box which it does as you can see in the video attached.  But clearly the image quality is not as crisp and bright without a backlight directly behind the display.  For some clients this made it difficult to make a decision on the way forward so we made this specific video so you and any other viewers can see just how good it is in standard normal ambient light!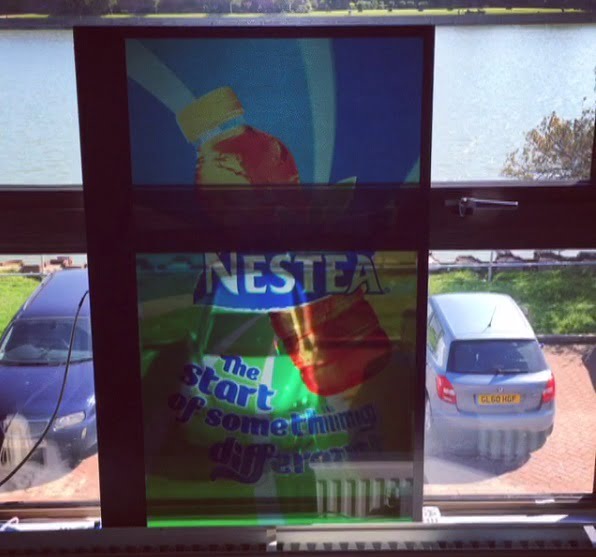 Clearly if it is a bright sunny day then the image quality will improve in line with the amount of increased ambient light on the back of the display.
Take a look at the YouTube clip below of one of our Transparent LCD panels in direct sunlight, on a much brighter day in the Summer months.
This just shows the quality of the transparent screen with direct sunlight rather than LED backlighting, still looking great but obviously offering a lower % of transparency than LED backlights would give. This is why we always encourage LED lighting when customers ask for our advice on lighting and how transparent displays work without lighting and in shop windows. Below is an example of how the panels look but obviously it is not sunny all year long in the UK, as in many other countries, unfortunately.
For more information on our full range of Transparent LCD displays please visit our website for the Transparent Display Range
Pricing and drawings are all available for our transparent LCD displays, please ask for more details!
For more information on our Transparent LCD products or our transparent display products please contact us via email  or simply call our UK office on +44(0)1634 791 600
Also Available: our new TRANSPARENT SHOWCASE BOX