Crystal Display Systems Ltd have increased their optical bonded capability by partnering with leading Optical Bonding (OB) specialist CiVUE Optotech
"Any industrial design which requires a protective cover glass or touchscreen should consider optical bonding as an alternative to the traditional air gap 'strip' bonding as the OB advantages ensure a superior product both optically and physically"
FEATURES AND BENEFITS OF OPTICAL BONDING INCLUDE;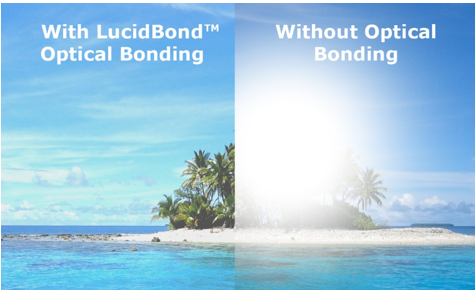 Increased contrast and viewing angle
Bonding of sizes up to 75"
UV protection / UV resistance
Extended temperature
Improved visual quality
Fully re-workable
No water condensation & contamination
Better impact resistance
Eliminate the wash-out effect
Waterproof
More recently the process of Optical Bonding has become more popular method of enhancement.  This is a process of filling the airgap with an optical gel thus eliminating the gap and reducing the internal reflections.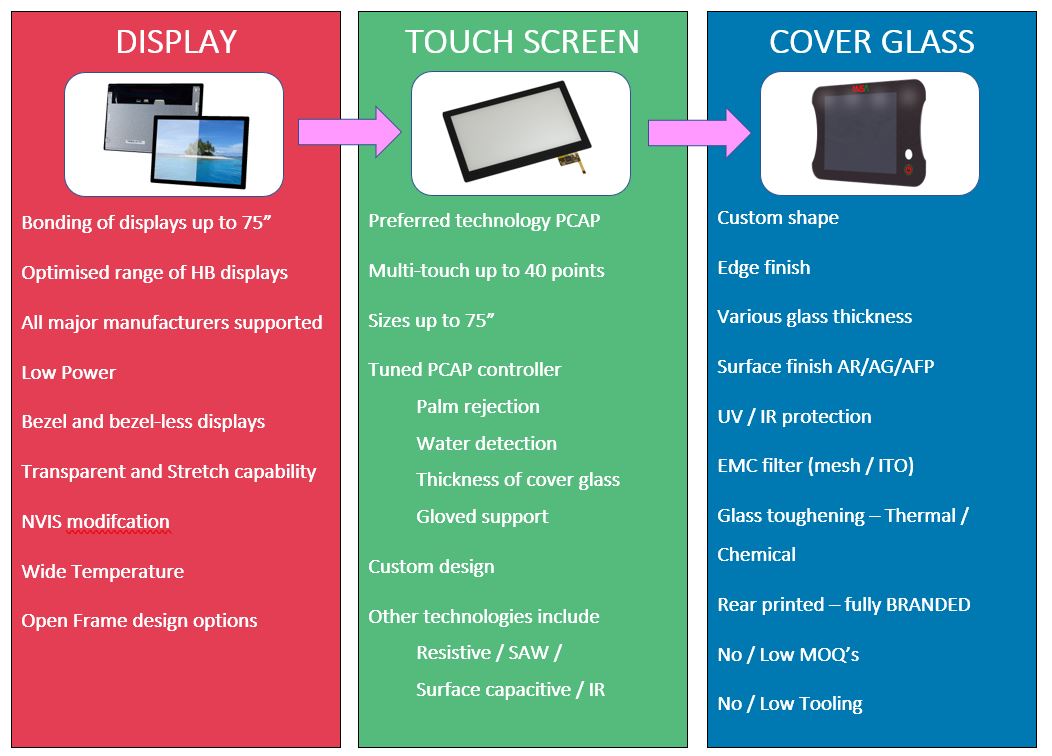 CDS take a project management approach to all optical bonding requirement, every aspect of the design needs to be fully understood to ensure that the end solution adheres to the brief and gives a premium solution.
Markets that have seen major benefits in using Optical Bonding include
Military
Marine
Kiosk
Transportation
Process Control
Medical
For more information please visit – https://crystal-display.com/products/optical-bonding/
Check out our touch overlays and our touch monitors
For more information please email info@crystal-display.com or call our main office on +44 (0) 1634 327420.